Saudi Arabia Hosts Talks on Ukrainian Crisis, Seeking Broader Support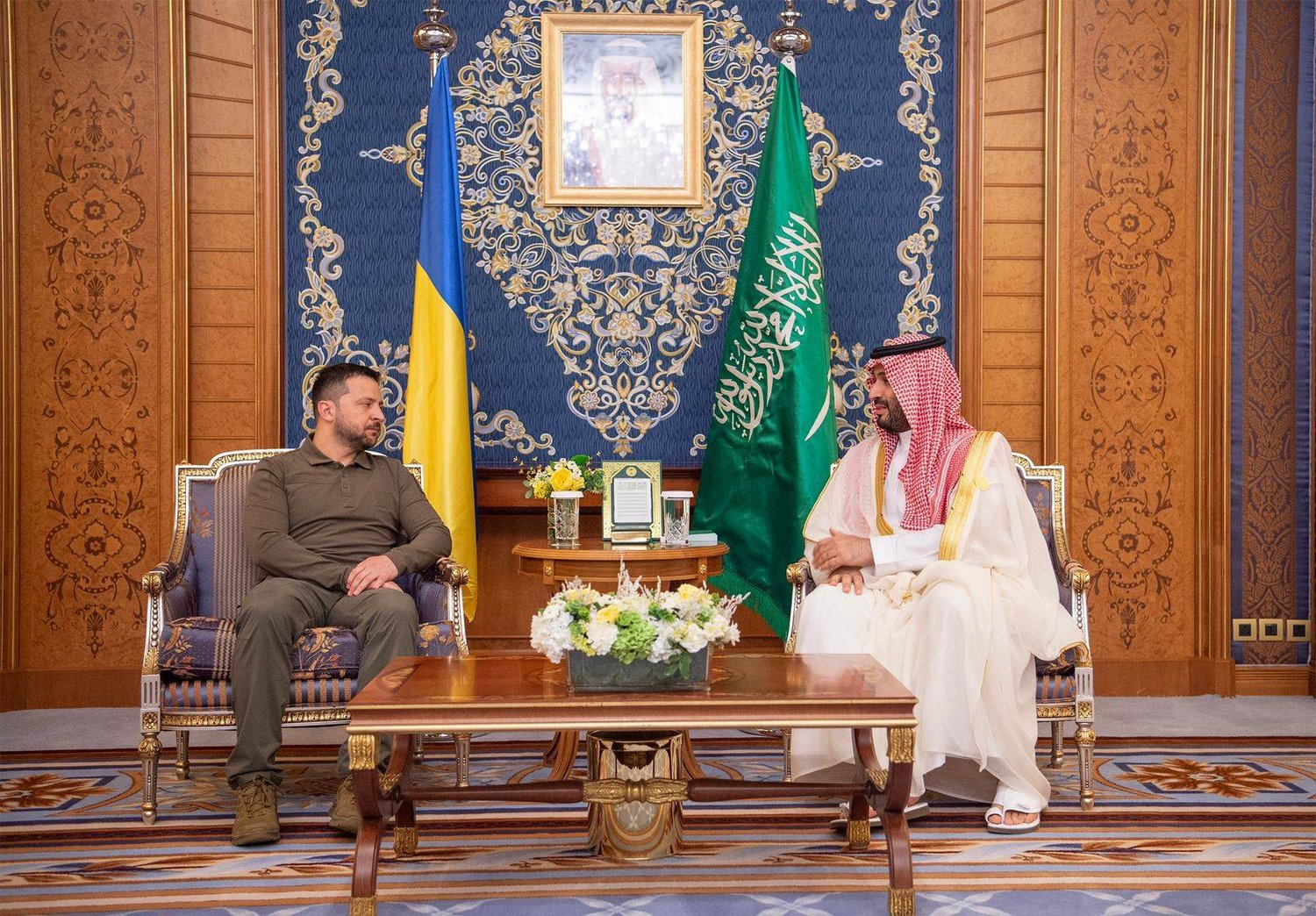 2023-08-05T18:19:41+00:00
Shafaq News/ Saudi Arabia initiated talks in Jeddah on Saturday to address the ongoing Ukrainian crisis. The discussions come as Ukraine seeks support beyond its Western allies and aims to engage nations in the southern hemisphere. The move is part of Saudi Arabia's diplomatic efforts to play a constructive role internationally.
The Saudi official Press Agency reported that the Kingdom anticipates the meeting will enhance dialogue and cooperation, exchange perspectives, and coordinate global discussions to seek diplomatic and political solutions for the Ukrainian crisis. The goal is to promote international peace and security, alleviating potential humanitarian, security, and economic repercussions.
The two-day conference responds to Ukraine's intensified diplomatic efforts to garner support from countries beyond its primary Western supporters. By reaching out to nations in the southern hemisphere, Ukraine aims to rally backing for its stance on the conflict, which has also had global economic implications.
Saudi Arabia, aspiring to be a diplomatic mediator, is positioning itself to play a role in resolving the Ukrainian crisis. While the meeting is not expected to yield an immediate breakthrough, it underscores Saudi Arabia's commitment to fostering a peaceful resolution.
Riyadh's meeting announcement followed calls from Ukrainian President Volodymyr Zelensky for broader support, particularly from BRICS countries, including Brazil, India, China, and South Africa, which have maintained relatively neutral positions on the conflict.
Riyadh's mediation efforts align with recent regional diplomatic endeavors, including rapprochement with Qatar, Turkey, Iran, and Syria.
Experts suggest Saudi Arabia aims to bolster its global mediation reputation by aligning itself with emerging middle powers, potentially forming a renewed non-aligned movement. Saudi Arabia's willingness to host these talks underscores its desire to be a player in shaping global conflict resolution.
Participating nations, including India, China, and South Africa, have affirmed their presence at the Jeddah talks, emphasizing the importance of dialogue and diplomacy to address the Ukrainian crisis. However, the complex geopolitical dynamics suggest a comprehensive solution will remain challenging.