Russian Army Claims Destruction of Ukrainian Gatherings in Ongoing Conflict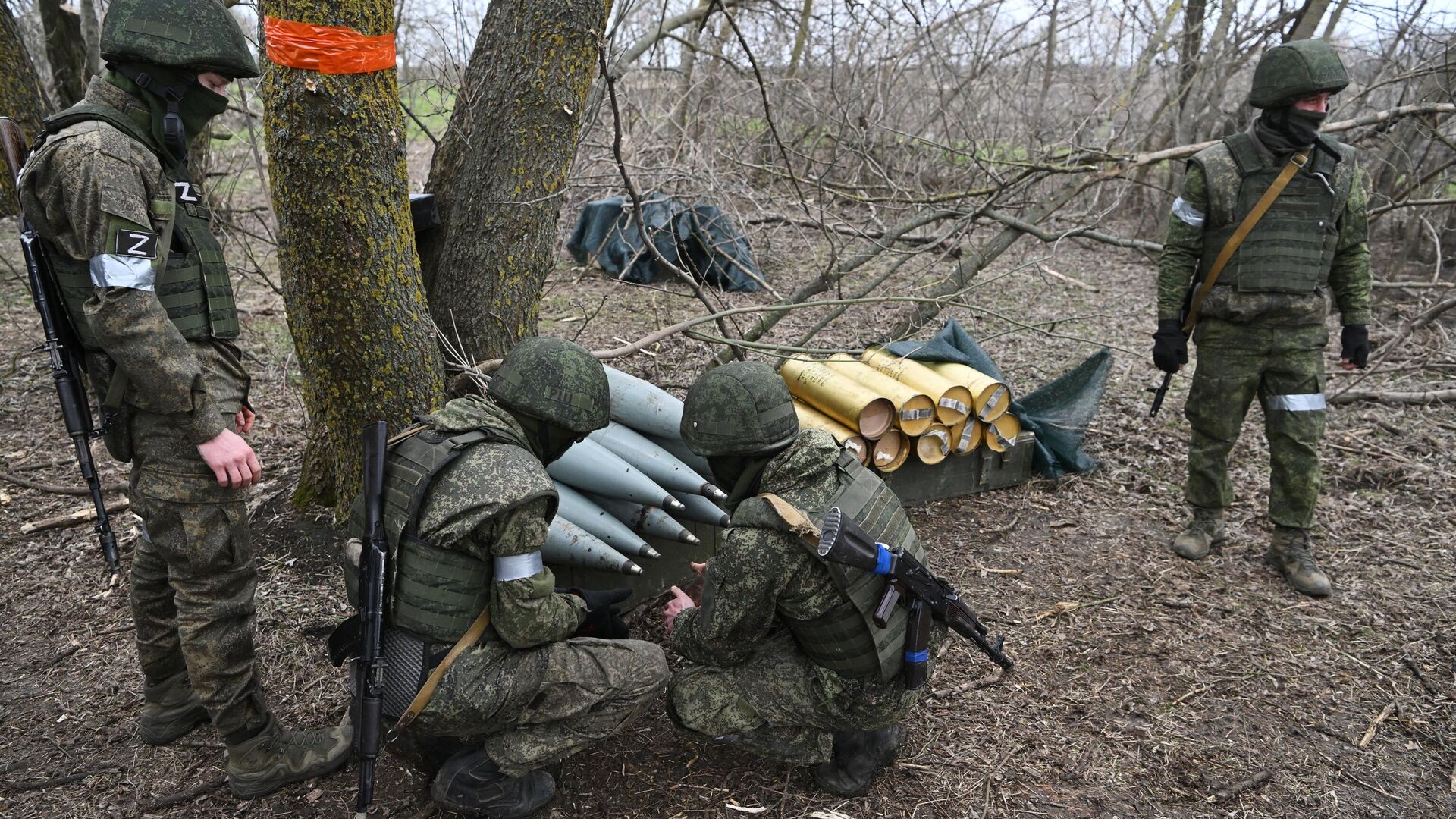 2023-06-01T07:29:21+00:00
Shafaq News/ Sergei Zybinsky, the head of the press center for the Zapad group, announced that the Russian army had destroyed gatherings of the Ukrainian 103rd Brigade in the Novoselivske region using flesh-melting thermite shells. These claims come amidst the ongoing conflict in the Kupiansk direction of Luhansk.
The Russian Ministry of Defense has released video footage purporting to show the destruction of ammunition depots and Ukrainian fortified strongholds.
Meanwhile, Oleg Chekhov, head of the press center for the "Vostok" group, reported that their forces had conducted airstrikes destroying two strongholds and a temporary deployment point belonging to Ukrainian troops in the Yuzhno-Donetsk direction. In addition, an anti-tank missile system and an anti-tank grenade launcher were reportedly neutralized.
Chekhov further revealed that Russian forces have allegedly destroyed a Ukrainian stronghold in the Ugledar region. Furthermore, similar heavy rocket launchers were supposedly used to bombard a Ukrainian command post in the Trudovoy region, situated in the direction of Zaporozhye. Notably, a Ukrainian reconnaissance group north of Lubkov was also claimed to have been targeted in this direction.
Emphasizing the effectiveness of Russian air defense systems, Chekhov mentioned the successful downing of two drones identified as "Furia" and "Leleka."
Furthermore, Chekhov stressed that the Russian army utilized self-propelled "Gvozdika" cannons to allegedly "destroy enemy personnel gatherings in the Poltavka and Tokmachka regions."
The situation remains highly volatile as the conflict between Russian and Ukrainian forces continues to escalate in various regions.