Netanyahu describes his country's deal with UAE as "Historic"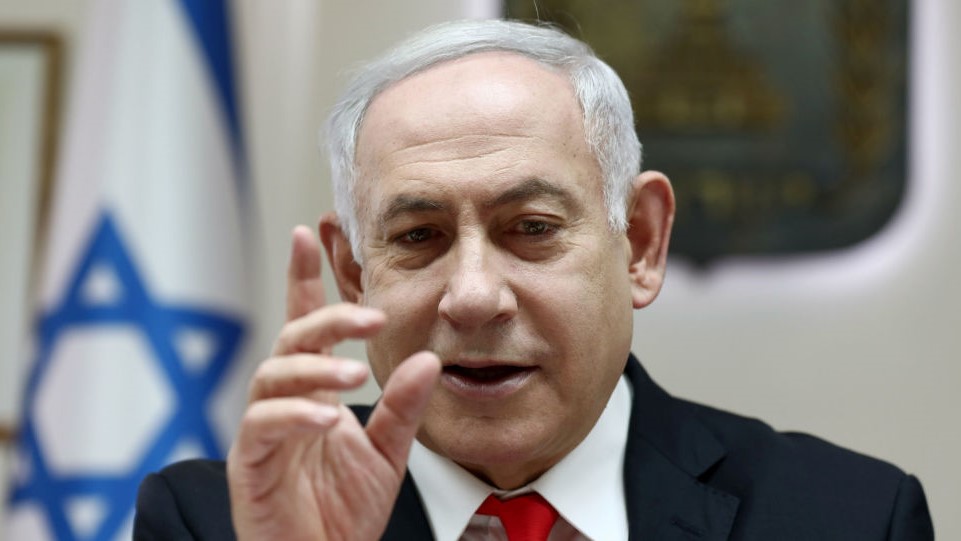 2020-08-13T16:36:39+00:00
Shafaq News/ Prime Minister Benjamin Netanyahu said on Thursday a U.S.-brokered deal between Israel and the United Arab Emirates represented a "historic day" for his country.
The agreement, announced by U.S. President Donald Trump, broke new ground in Israel's outreach to Gulf Arab countries with a common fear of Iran's regional influence.
But Israel's agreement, according to White House officials, to suspend de facto annexation of parts of the occupied West Bank posed a measure of political risk at home for Netanyahu, who had pledged to carry out the step.
"I will make a special announcement at 8 p.m. (1700 GMT) with more details about this historic day for the State of Israel," Netanyahu wrote on Twitter.
While the crown prince of Abu Dhabi, Mohamed bin Zayed Al Nahyan, tweeted, "During a call with President Trump and Prime Minister Netanyahu, an agreement was reached to stop further Israeli annexation of Palestinian territories. The UAE and Israel also agreed to cooperation and setting a roadmap towards establishing a bilateral relationship".
For his part, the Egyptian President Abdel Fattah El-Sisi commented today, Thursday, on the agreement and said, "I followed up with great interest and appreciation the joint statement between the US, UAE and Israel on the agreement to stop Israel's annexation of Palestinian lands, and taking steps to bring peace to the Middle East as well. I value the efforts of those in charge of this agreement to achieve prosperity and stability for our region".