First official position against the UAE-Israel agreement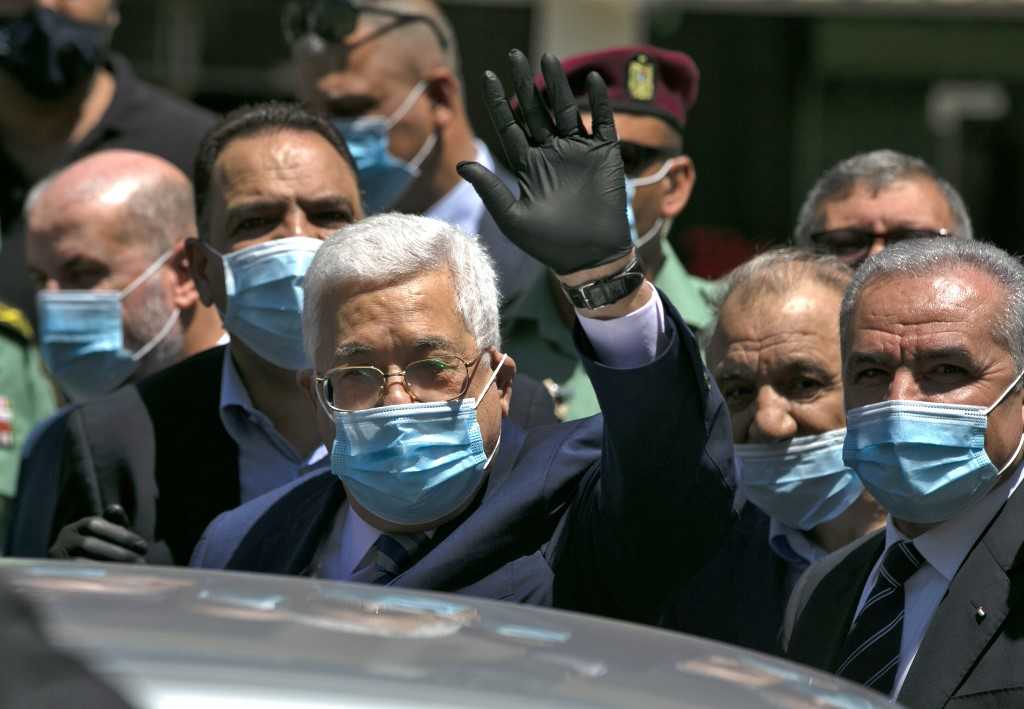 2020-08-18T21:06:57+00:00
Shafaq News / Palestinian President Mahmoud Abbas said on Tuesday that the Palestinians are not concerned about the normalization agreement between Israel and the UAE, describing the agreement as "nonsense."
In the first public comment since the agreement, which was unveiled last week and sponsored by the United States, Abbas accused the UAE of abandoning the Palestinians living under occupation in the West Bank and under siege in Gaza.
However, Abbas said at the beginning of a meeting of the Palestinian leadership in which Hamas and Islamic Jihad participated, "We are not concerned with what is going on, especially the announcement of a tripartite agreement between the UAE, Israel and USA."
"Israel, which had long been out rejected from Arab and Islamic countries, agreed last Thursday to establish full relations with the UAE, angering the Palestinians, who have been looking to a support from the Gulf States to establish their own state." He added.
Abbas said, "They tried to delude the world, that the UAE has brought us a great achievement, which is the rejection of annexation, as if the only Palestinian issue is a matter of annexation."
He declared, "They deny the rights of the Palestinian people and the Palestinian state and this is totally unacceptable, and we consider it a stabbing in the."
The presence of the rival groups, including Hamas, which controls Gaza, to the meeting at the presidential headquarters in Ramallah is a rare sign of the unity of the Palestinians.
Although senior Palestinian officials called for an urgent meeting of the League of Arab States regarding the agreement..
Kuwait said its stance towards Israel has not changed, while Saudi Arabia and Qatar remain silent.
Other countries such as Bahrain and Oman welcomed the agreement, prompting speculation that the two Gulf States might normalize relations with Israel as well.
The Palestinians seek to establish a state in the West Bank, Gaza and East Jerusalem, on land captured by Israel in the 1967 Middle East war.