Diplomatic Rift Escalates: Iran and Russia Clash Over Disputed Islands Amidst Ukraine Conflict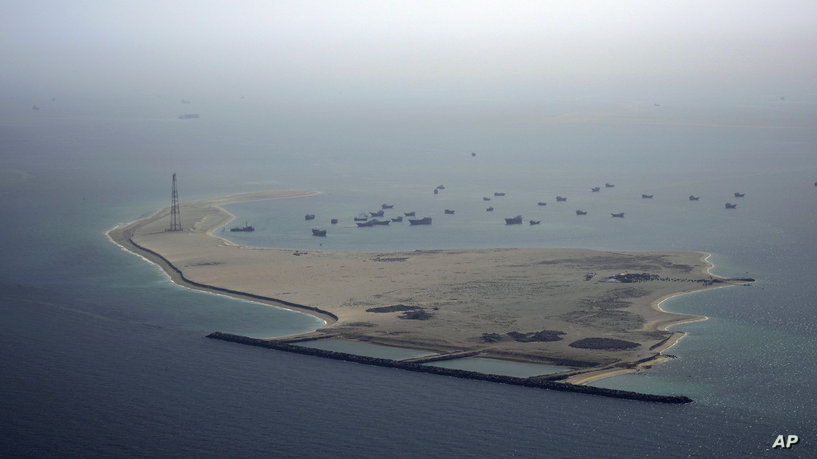 2023-07-21T18:53:14+00:00
Shafaq News/ A diplomatic dispute has erupted between Iran and Russia over the ownership of Arab islands in the Strait of Hormuz, further complicating the geopolitical landscape amidst their involvement in the ongoing conflict in Ukraine.
The disputed islands—Lesser Tunb, Greater Tunb, and Abu Musa—have been under Iranian control since 1971. Still, the United Arab Emirates (UAE) claims to them, escalating regional tensions.
The disagreement arose after Moscow signed a declaration with Gulf states, advocating for negotiations to resolve the issue. In response, Iran promptly denounced Russia's position and summoned the Russian ambassador to protest, claiming that the islands are an integral part of Iranian territory. Any suggestion otherwise contradicts Iran's amicable relations with its neighbors.
According to Al-Hurra, the Iranian Foreign Ministry asserted, "The three islands belong to Iran forever, and issuing such statements contradicts Iran's friendly relations with its neighbors." This position was echoed by other Iranian officials and commentators, reflecting the country's staunch stance on the issue.
Despite attempts to mollify Iran's concerns, Moscow's special representative for the Middle East, Mikhail Bogdanov, conveyed Russia's unconditional support for Iran's territorial integrity, including its control of the disputed islands. However, Tehran remained dissatisfied with these statements, demanding compensation for "Russia's actions" about the islands, as reported by several Iranian media outlets.
Iran's reaction to Russia's stance suggests that the dispute has crossed one of Iran's "red lines," indicating the country's importance on the islands' sovereignty.
Iranian officials emphasized their recognition of Ukraine's territorial integrity and all other countries, underscoring the implicit challenge to Russia's occupation of Crimea and its attempts to alter borders through military force.
The conflict has the potential to impact Iran-Russia relations significantly. Analysts have warned that Moscow's ill-conceived diplomacy and quick retreat from its initial position might prompt Tehran to reassess its alliance and seek alternative allies in the future.
Experts caution that the Kremlin must carefully manage its relations with Iran, given the symbolic and military importance Iran attaches to the disputed islands.
As the diplomatic rift between Iran and Russia over the Arab islands unfolds, international observers closely monitor the situation. The ongoing Ukrainian conflict has added complexities to the geopolitical dynamics, with the dispute over the islands as an additional point of contention between the two nations. As Tehran firmly defends its territorial integrity and Russia strives to maintain influence, the outcome of this dispute may have far-reaching consequences for regional stability and international relations.