Arab parliament speakers arrive in Syria to show solidarity in the quake aftermath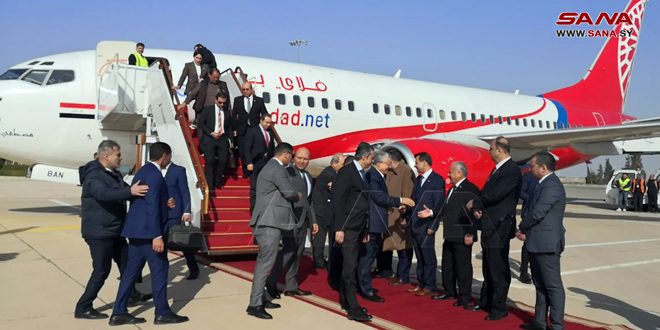 2023-02-26T09:17:37.000000Z
Shafaq News/ Speakers and lawmakers participating in the Arab parliament congress arrived in Damascus on Sunday to show solidarity with quake-hit Syria, the state-owned news agency said.
In a statement to reporters upon his disembarkment on the tarmacs of the Damascus International Airport, Egypt's parliament speaker Hanafi Jabali said, "Syria shall return to its normal place in the Arab League and the Arab home. This visit is to [show] support to Syria's leadership, government, and people."
"We came to the sisterly republic of Syria to show solidarity with it and support its people in the aftermath of the earthquake. We assure the Syrian people: we are siblings and we will stand by them in these dire circumstances," Jabali said.
Syria's parliament speaker, Hamouda al-Sabbagh, said, "the atmosphere at the Arab parliament congress in Baghdad was quite positive. It focused on the unified position of all the Arab states: Syria shall return to its Arab embrace."
Al-Sabbagh said the Arab parliament speakers have decided to form an official delegation to visit Syria soon to "ensure it is the heart of the joint Arab action".