Amid warnings of civil war, Corona kills Israel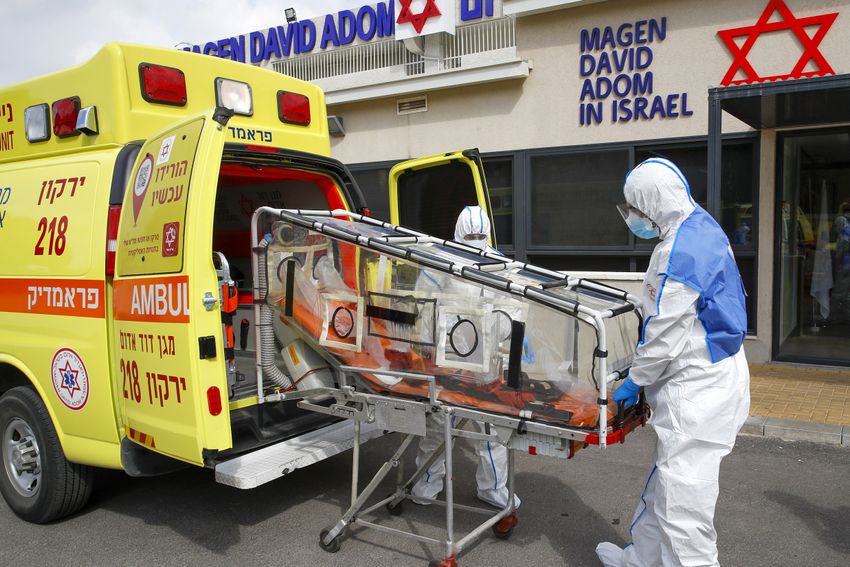 2020-08-01T12:23:12+00:00
Shafaq News / The new Covid-19 worsen the situation of Israeli Prime Minister Benjamin Netanyahu, who is prosecuted, and affects Israeli decision on "war and peace", according to Israeli analysts.
On the 27th of last July, the occupation army retreated from the escalation with Hezbollah on the southern border. This escalation was confirmed by Hezbollah as unilateral confusion.
According to a report published by Arab media, the Israeli Corona virus situation is getting worse every day, to the point that the Ministry of Health announced that Israeli site recorded 70,379 cases on Friday, yesterday, including 1,785 in the last 24 hours.
The death toll has reached 503, according to Yedioth Ahronot newspaper making Israel ranked 33 worldwide.
Meanwhile, anti-government protests demanded Netanyahu's resignation after his government failed to deal with the repercussions of the epidemic, so that some voices were raised and called for his assassination, which prompted him to respond via "Twitter" by saying that "these calls will not stop me."
In this context, Reuters quoted an Israeli settler, Costa Black (30 years old), who was arrested during the protests and lost his job in a restaurant due to the impact of the pandemic, "We are a generation who have lost full confidence in the system. People struggle for a livelihood. ".
According to the Reuters agency, an opinion poll conducted by the Israel Institute for Democracy on July 12 found that only 29.5 percent of people trust the way the prime minister deals with the crisis,
Many restrictions were lifted to revive economic activity, but unemployment is about 21.5 percent and the economy is expected to contract by 6 percent in 2020.
Millions of Israelis are demanding an end to Netanyahu, who is accused of bribery, breach of trust and fraud in 3 corruption cases that are being heard by the Central Court in occupied Jerusalem, and may lead to his imprisonment in the end.
Observers say that the occupation state is witnessing severe divisions that may lead to more tense situations and perhaps to a civil war scenario.