Tourist traps: travel agencies accused of manipulating the USD/IQD exchange rate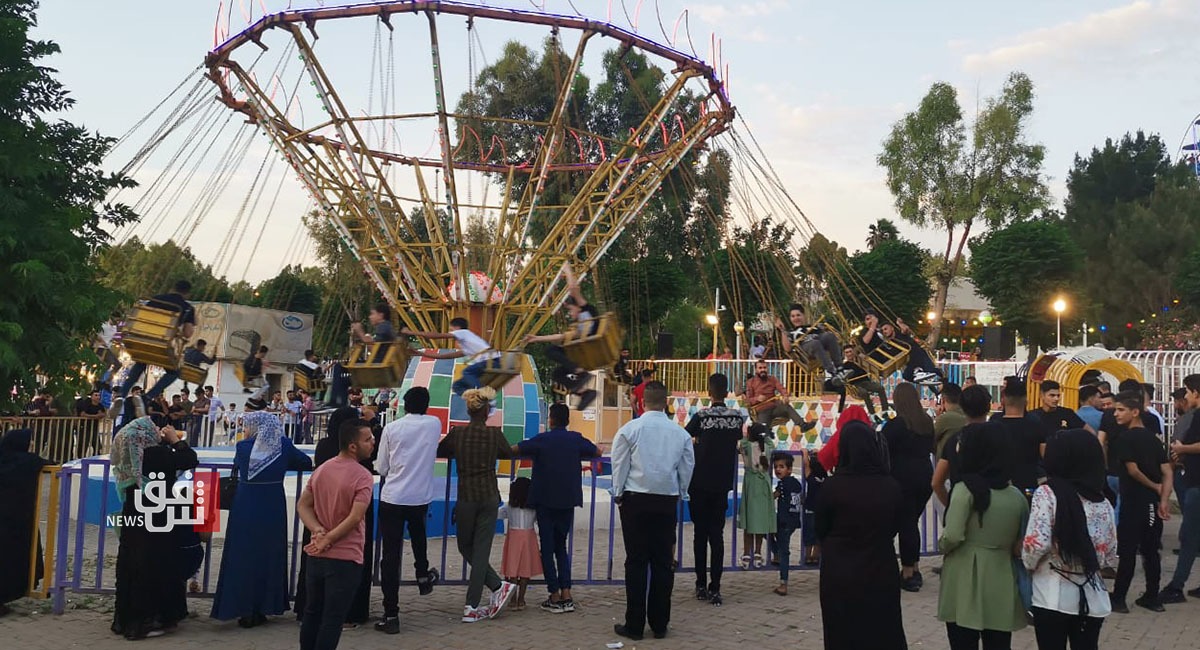 2023-03-08T10:30:25.000000Z
Shafaq News / The Iraqi economy is facing fresh controversy, as travel agencies are accused of manipulating the exchange rate by offering free vacations to customers in exchange for their passport and a share of the currency.
These allegations come amid ongoing complaints that most currency exchange locations in the country are not following the official exchange rate of 131,000 dinars for every 100 dollars, which was set by the Central Bank of Iraq (C.B.I.). The situation has raised concerns among economists and citizens alike, who are urging the government to take action to stabilize the market and hold accountable those who engage in economic crimes.
Economist Hamza Mahmoud Shamkhi revealed that certain tourism companies advertised free trips to certain countries for a week in exchange for handing over the passport and the owner's portion of the dollar.
Meanwhile, Tawfiq al-Da'ami, the head of the Federation of Tourist Companies in Karbala, confirmed that a only few travel agencies did so. However, he highlighted that these companies are few and can be found in a limited form in Baghdad.
According to Hilal al-Tahhan, an economic and financial expert, such illegal acts lead to fluctuations of dollar exchange rates in the parallel market and make the prices unstable, which does not serve the state or society. "The government and the Ministry of Transport are urged to direct travel and tourism businesses to start charging for tickets and flights in Iraqi dinars instead of U.S. dollars."
At the same time, citizens have reported travel agencies obliging them to pay in dollars, even when they are traveling within Iraq.
There have been recent complaints from Iraqi citizens regarding travel agencies manipulating the exchange rate by demanding payment in dollars for trips, despite the official exchange rate being set at 131,000 dinars for every 100 dollars by (C.B.I.).
Some travel agencies are accused of taking advantage of the currency exchange rate difference by offering free trips to travelers who provide their passport and a share of the currency. One citizen, Um Mohammed, revealed in an interview with Shafaaq News Agency that a travel agency she used for an Umrah trip demanded $1,100 from her and refused to hand over her passport until shortly before her departure, raising suspicions that the company was using their passports to acquire dollars.
She expressed suspicion that travel companies are using customers' passports to obtain dollars and profit from the price difference.
Another citizen, Adel Rashid, called on the government and Ministry of Transportation to issue directives to travel agencies to use the Iraqi dinar as the payment currency for tickets and flights, rather than dollars.
Rashid also alleged that travel agencies are manipulating citizens by demanding payment in dollars to benefit from the currency exchange rate difference, despite the profits they already make from tourism.
MP Alia Nassif has called on the National Security and Intelligence Service to prosecute corrupt companies that use the new method of operating "free flights" to Dubai, Beirut, and Cairo for a week or less with free hotel accommodation in exchange for obtaining travelers' dollars and smuggling or reselling them. She has also urged the Iraqi judiciary to impose the maximum penalties possible on those who undermine the nation's economy, regardless of their status as business owners or government officials.
The economic crimes committed by travel agencies are considered fraudulent as they purchase dollars at an official price from state departments. Instead, these companies should be supporting the government's decision to reduce the official exchange rate to 1320 dinars per 100 dollars to stabilize the Iraqi market. The competent agencies are supposed to hold accountable companies that carry out these illegal acts and punish them, as this work is considered an economic crime.
Shafaq News Agency's correspondent contacted several travel and tourism companies in Baghdad, all of which had requested U.S. dollars as payment for the ticket, rejecting the Iraqi dinar.
The situation has caused concern among citizens and experts, who call for the government to take strict measures to stabilize the currency market and prevent the exploitation of travelers.