Forbes: Renewed Focus On Brining Daesh/ISIS To Justice Urgently Needed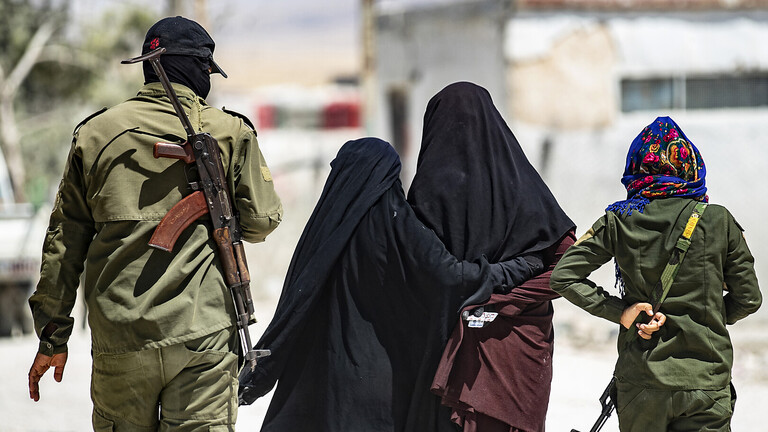 2022-07-10T21:12:04.000000Z
Shafaq News/ On July 5, 2022, the Committee on Legal Affairs and Human Rights of the Parliamentary Assembly of the Council of Europe (PACE) published its new report and recommendations for Member States to the Council of Europe calling for renewed focus on bringing Daesh to justice for the genocide against Yazidis, Christians, and other religious minorities in Iraq and Syria. The new report, authored by Pieter Omtzigt, Member of the Dutch Parliament and PACE Special Rapporteur on bringing Daesh to justice, focuses on the issue of Daesh foreign fighters and their families returning from Syria and other countries to the Member States of the Council of Europe.
The report deals with various challenges pertaining to the issue of justice and accountability for the Daesh foreign fighters' involvement in the genocide. Among others, the report found that the majority of Daesh foreign fighters voluntarily returned to their country of nationality or residence, including 60 to the Netherlands, 75 to Denmark, 83 to North Macedonia, 97 to Austria, 122 to Germany, 300 to France and 360 to the United Kingdom. Furthermore, there have been deportations or extraditions from Turkey to France, Denmark, Germany, Ireland and Latvia. Unfortunately, upon their arrival in their home countries, the Daesh foreign fighters have been prosecuted for terrorism-related offenses only, including "membership of a terrorist organization, participation in terrorist activities, preparation of terrorist acts, support of a terrorist organization abroad, recruitment, receiving training or traveling for terrorist purposes, as well as financing any of these acts."
The report calls upon Member States of the Council of Europe to renew their focus on ensuring justice and accountability for the Daesh genocide. Among others, it calls upon them to establish a special international tribunal or hybrid tribunal with jurisdiction over international crimes committed by Daesh foreign fighters. In 2019, a number of States, including Sweden, Norway, the Netherlands and Germany, have expressed their desire to work towards an ad-hoc tribunal. Unfortunately, no steps have been taken in this direction.
The report further recommends that "pending the setting up of such a tribunal, [Member States must] give priority to the prosecution by their national courts of suspected Daesh fighters and members who come within their jurisdiction or control, on the basis of the principle of active personality (for nationals) or universal jurisdiction." The last eight years have shown very little focus on domestic prosecutions. While some Daesh foreign fighters have been prosecuted upon their return, the numbers of such prosecutions is low in comparison to the number of the returnees. Furthermore, all of these prosecutions were for terror related offenses and not genocide.
(Forbes)