A Turkish dam destroys a 12000 Kurdish town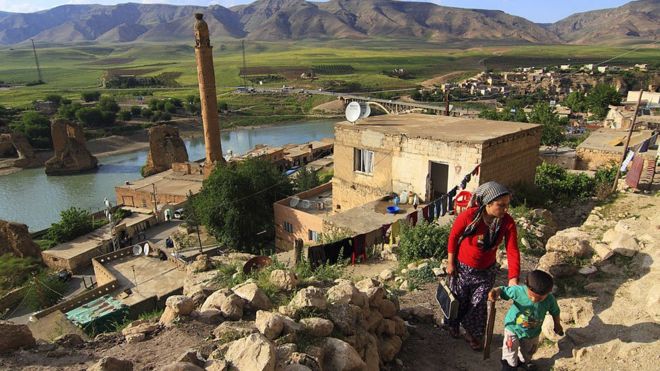 2019-10-06T10:45:02+00:00
Shafaq News/ The Tigris and Euphrates rivers have a special place in the Kurdish heritage and folklore, which are the subject of many songs, proverbs and stories, but in the last few decades they have become a source of misery for the people of the region after successive Turkish governments built 22 dams on these two rivers, which led to the displacement of hundreds of thousands who have been forced to migrate to major cities western the country.
In a few days, Hasankeyf town and dozens of villages on the banks of the Tigris could become mere memories after being flooded by Elisu Dam Lake, which has been completed.
The Turkish government has started filling the dam's lake, which may take two years and depends on the amount of rainfall.
Recent satellite imagery points to rising water levels in the river basin.
A security cordon will be imposed on the town on the 8th of this month and the roads leading to it will be cut as the last of its residents leave.
Last year, the Turkish government began filling the dam's lake and almost stopped the flow of water to Iraq, but retreated and postponed the move to this year after the Iraqi side protested.