President Nechirvan Barzani receives Mir Hazim Tahsin Beg of Yezidis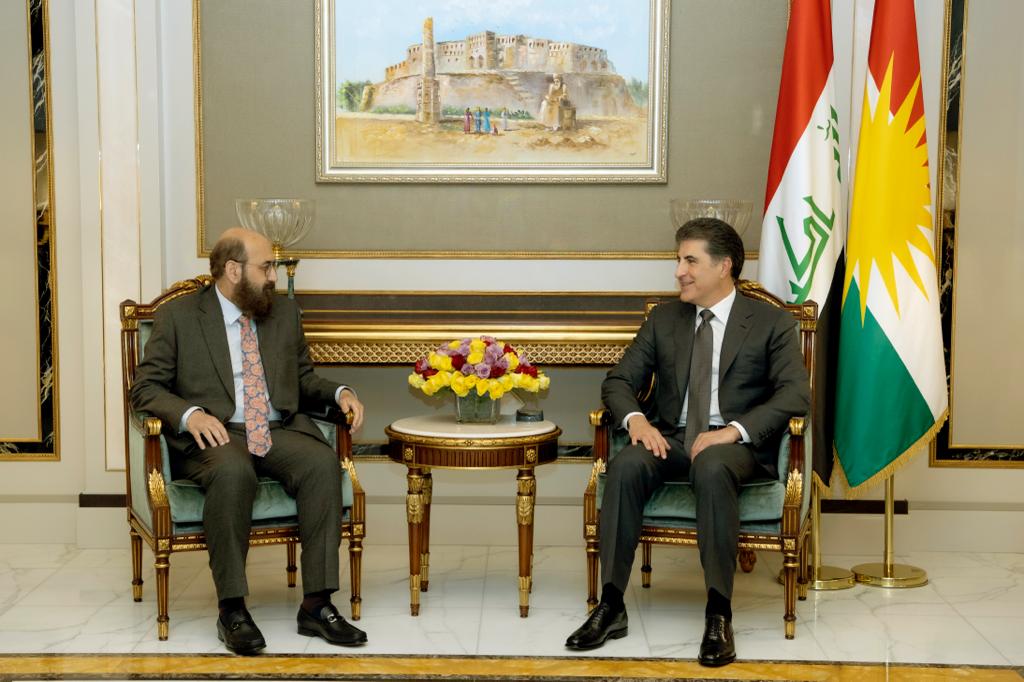 2023-03-06T11:08:01.000000Z
Shafaq News/ On Monday, the President of Kurdistan Region, Nechirvan Barzani, received in Erbil Mir Hazim Tahsin Beg, the spiritual leader of the Yezidis.
During their meeting, the two sides discussed the situation of the Yezidis in the refugee camps, in Sinjar, and abroad and underlined the continuation of freeing the abducted and assisting the rescued Yezidis.
Both sides stressed the importance of continuing the support to the Yezidis, the significance of implementing the agreement between the Kurdistan Regional Government and the Iraqi Federal Government on the status of Sinjar, facilitating the return of the displaced to their home areas, and rallying international support for the reconstruction of Sinjar district and the area.
President Nechirvan Barzani reiterated his support for the Yezidis and their rights in Iraq and the Kurdistan Region, reassuring them that rescuing the kidnapped and uncovering the fate of their missing loved ones will continue.
For his part, Mir Hazim Tahsin Beg, on behalf of himself and the Yezidis, thanked the President for his continuous support and efforts to rescue the abducted Yezidis and protect their rights.
The recent visits and meetings of Mir Hazim Tahsin Beg with His Holiness, the Pope, and officials across Europe, Iraq, and the region were highlighted.