President Barzani says disputes in Kurdistan are purely political, rules out civil war in Iraq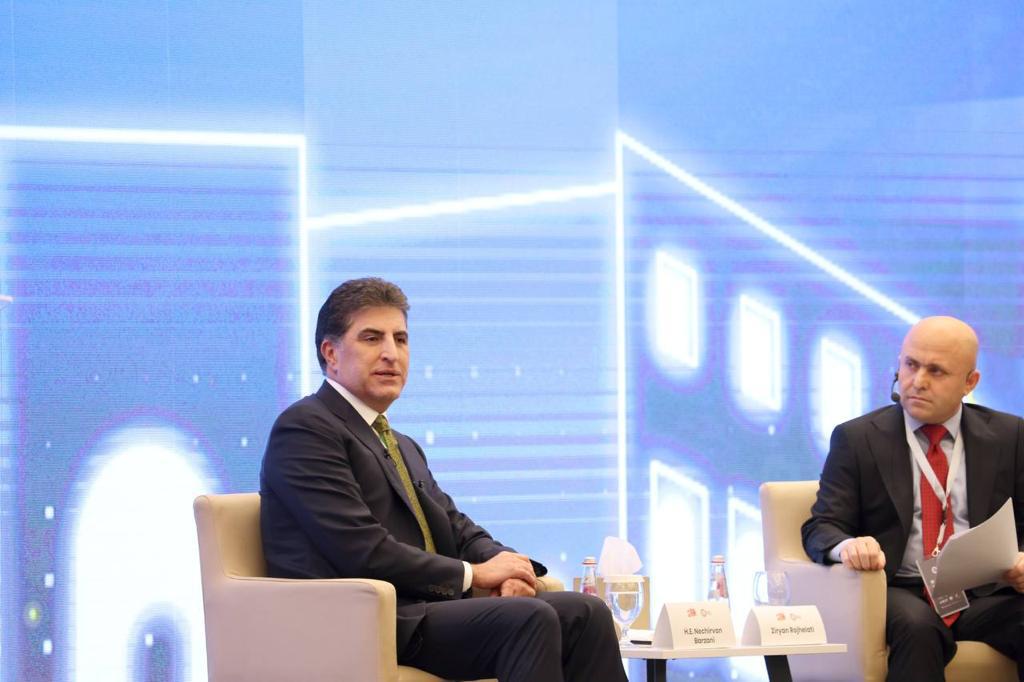 2023-03-02T16:59:48.000000Z
Shafaq News/ Contentions between the different parties in the Kurdistan region are "entirely political", President Nechirvan Barzani said in a discussion panel on the sidelines of the Erbil Forum 2023, ruling out the possibility of "armed conflicts" in Iraq.
"There are a lot of differences in the Kurdistan region. However, all of them are political. Armed conflicts will not occur in Iraq, indeed," he said.
President Barzani said the leading parties in the Kurdistan region, the Kurdistan Democratic Party (KDP) and the Patriotic Union of Kurdistan (PUK), have turned the page on the era of military conflicts, and the Kurdistan region is not going back to that era.
"The Kurdistan region has a promising future. It is deeply enshrined as a constant entity within the Iraqi constitution. Despite the apparent lack of genuine commitment from Baghdad to implement its provisions, we are resolute in our determination to never regress to the pre-constitution era," he explained, "through federalism, Iraq can achieve a prosperous future for the country."
"Political conflicts have taken a toll on everyone in the region, particularly the people. It is the time to address the differences with the Patriotic Union of Kurdistan," he said, urging the PUK to resume its role in the regional government.