President Barzani appreciates the German support to Iraq and Kurdistan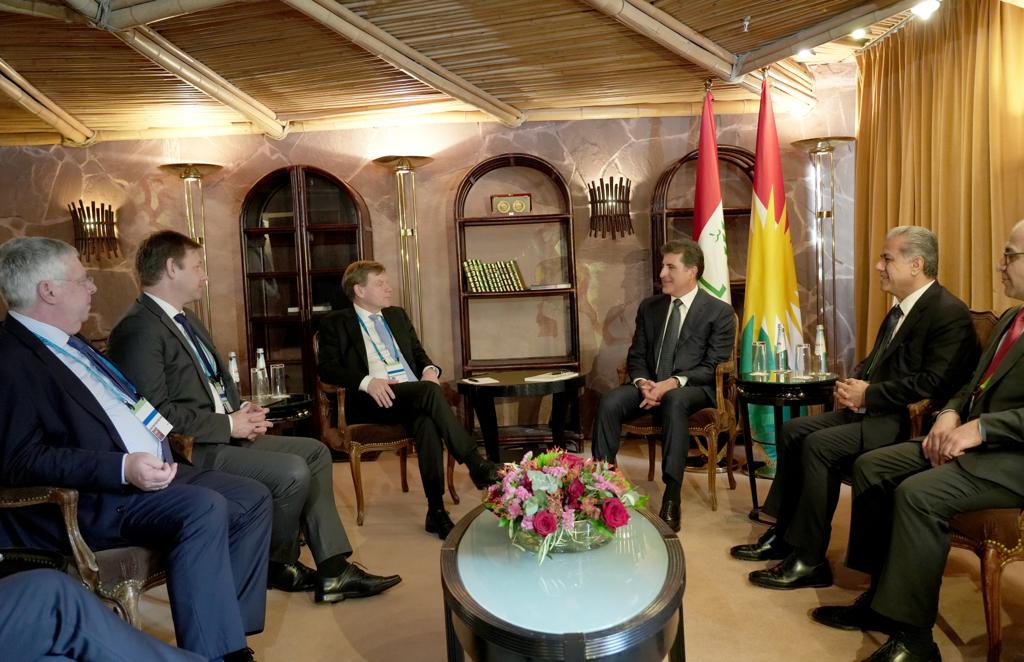 2023-02-18T13:53:06.000000Z
Shafaq News/ On the sidelines of the Munich Security Conference, Kurdish President Nechirvan Barzani, met with the German Parliament's Deputy Head of the Foreign Affairs Committee, Mr. Thomas Arundel, and his accompanying delegation consisting of several parliamentarians from both parties of CSU and CDU.
The meeting covered the bilateral relations of Germany with Iraq and the Kurdistan Region, the Erbil-Baghdad issues, the fight against terrorism, and confronting ISIS threats; the ties of Iraq and the Kurdistan Region with the neighboring countries were highlighted.
President Nechirvan Barzani reiterated his gratitude for the military and humanitarian support of Germany and the Bundestag to Iraq and the Kurdistan Region, for the extension of German troops' deployment in Iraq and the Kurdistan Region as part of the international coalition, and also for the recognition of the mass killing of Yezidis as genocide.
For their part, the delegation of the German Bundestag showed appreciation for the role and contributions of the Kurdistan Region in the fight against ISIS. It emphasized that Germany values its relationship with Iraq and the Kurdistan Region and supports the peace and stability of the country and the resolution of their pending issues.
The war in Ukraine and its ramifications, the developments in the Middle East, the challenges currently facing the world, and other issues of common interest were discussed.