Peshmerga Forces Monitor ISIS Activities between Diyala and KRI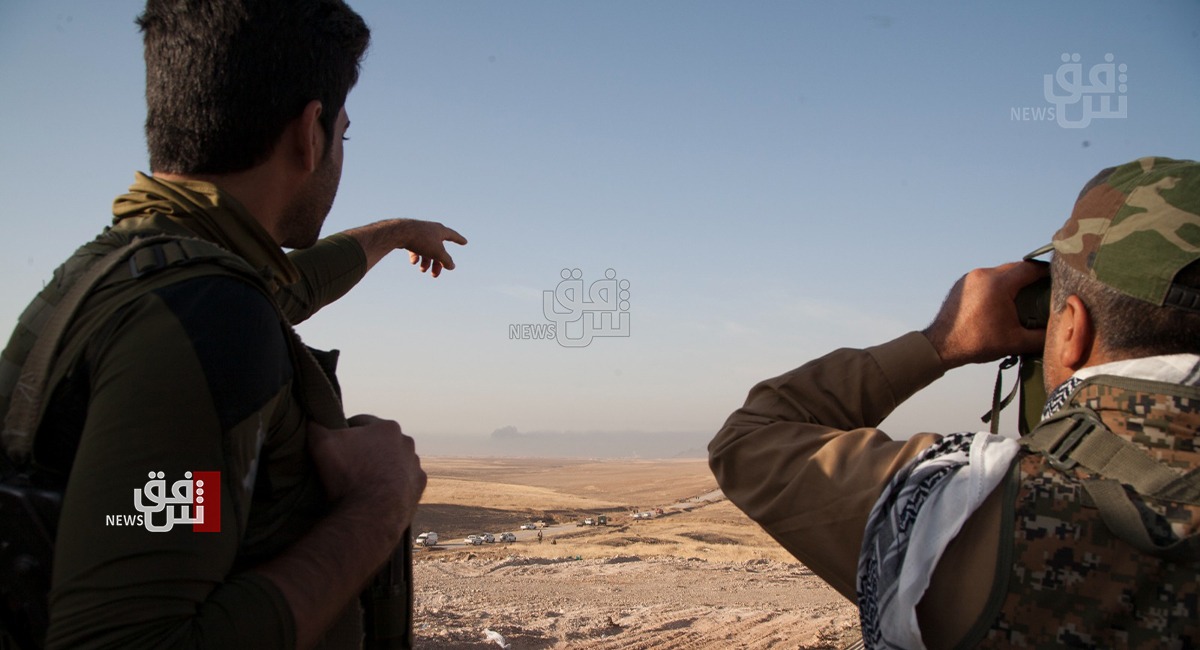 2023-08-18T12:53:22+00:00
Shafaq News / A military commander in the Peshmerga forces revealed on Friday the detection of movements by ISIS units between the outskirts of Jalawla and Khanqin districts, on the border between Diyala and the Kurdistan Region (KRI).
The commander of the second battalion of the third brigade of the Peshmerga - First Axis, Colonel Jalil Mam Fa'eq, informed Shafaq News Agency that security surveillance cameras and local residents have observed movements of ISIS units transferring between areas in the northern basin of Jalawla district, 75 kilometers northeast of Baqubah, and border villages on the outskirts of Khanqin district.
Colonel Fa'eq also mentioned that dozens of ISIS militants, operating within mobile units of approximately five to six members each, are moving individually between the northern villages of Jalawla and the outskirts of Khanqin. This strategy aims to evade potential airstrikes or security encirclements.
Furthermore, he noted the absence of Peshmerga forces from the vicinity of Khanqin starting from the area of "Baweh Mahmoud" on the outskirts of the district, extending to the borders of the Kolehjo sub-district belonging to the Kalar district, "Some of the ISIS elements are located around 4 kilometers from the Kolehjo sub-district."
The Peshmerga forces are stationed in the shared areas between Khanqin and the surrounding regions of Kalar district within the KRI. They have maintained full control over these areas for many years.
In December 2021, the Peshmerga forces successfully cleared all active zones between the KRI and the outskirts of Diyala and Saladin governorates, with the exception of some vacant and geographically rugged areas on the outskirts of Tuz Khurmatu, due to its complex mountainous terrain.