PM Barzani expressed to the US coordinator concern about the Federal Court decision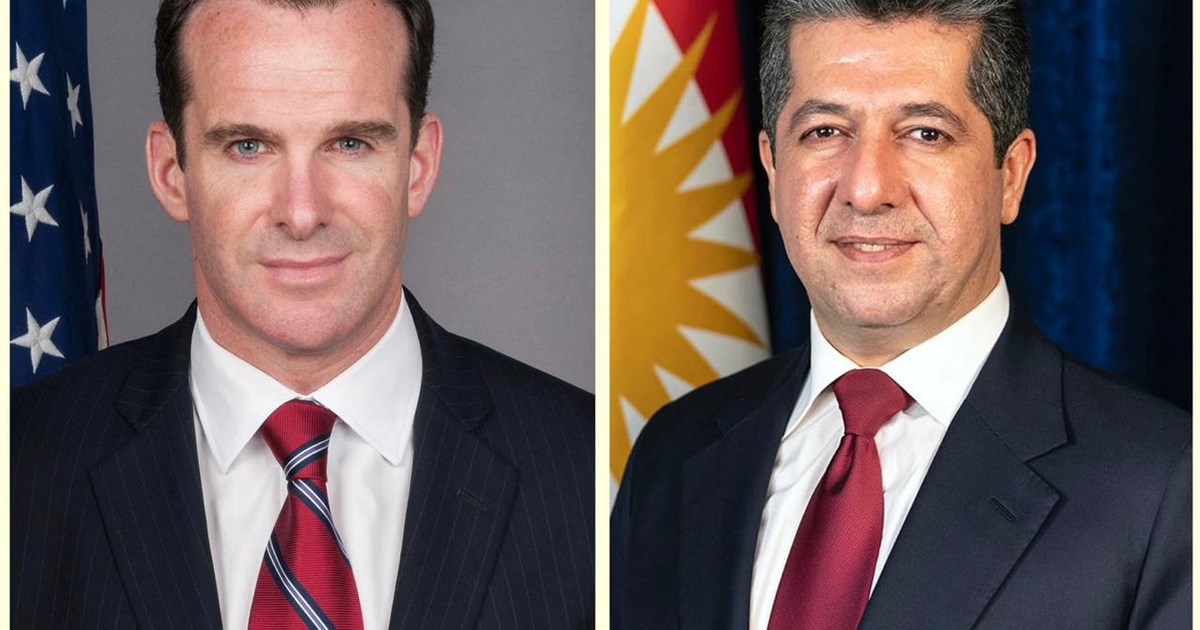 2023-01-26T21:38:55+00:00
Shafaq News/ The Kurdish Prime Minister, Masrour Barzani, received, on Thursday, a phone call from the White House Coordinator for Middle East and North Africa affairs, Brett McGurk.
According to Barzani's office, both sides discussed McGurk's last visit to Baghdad and Erbil, the talks between the Kurdistan Region and the federal government regarding the budget file, the recent decision of the Federal Supreme Court regarding sending the dues, and the necessity to improve the relations between the Kurdistan Democratic Party and the Patriotic Union of Kurdistan.
The Kurdish prime minister expressed concern about the Federal Court decision, considering there is "a political goal behind it."
The White House Coordinator affirmed the US support for the reforms in the Kurdish cabinet, especially in the Ministry of Peshmerga, the energy sector, infrastructure, and combatting climate change.."