New details about the Peshmerga incident in Sidekan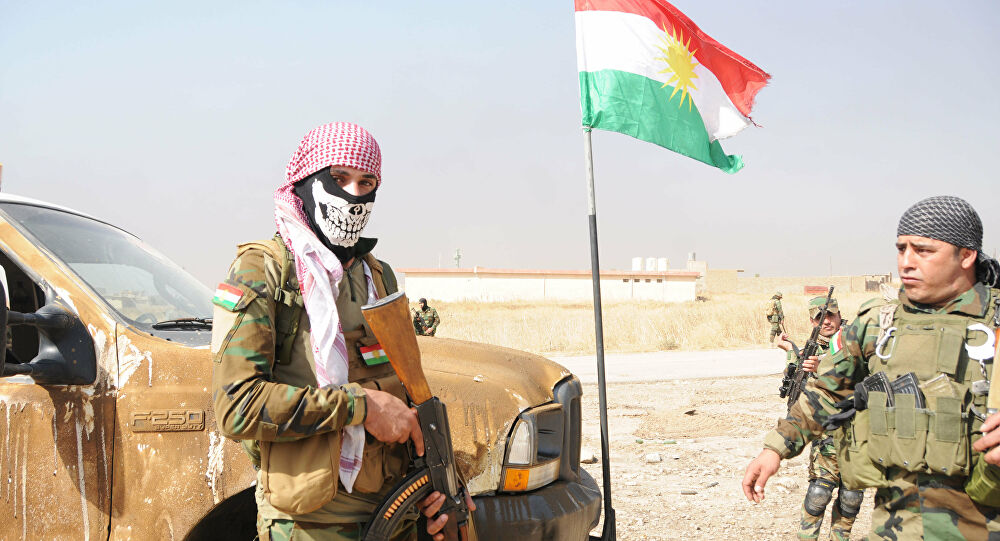 2020-08-14T15:19:08+00:00
Shafaq News / On Friday, a local official revealed the details of the Peshmerga forces being targeted in Sidekan district, north of Erbil.
The director of the district, Ihsan Chalabi, told Shafaq News agency that the PKK militants shot at the vehicle of Colonel Salah Sheikhzadeh, who was a member of the Peshmerga forces.
Chalabi added that only material damage was caused, without any injuries among the Peshmerga forces.
For his part, Colonel Salah Sheikhzadeh confirmed in a press statement that the vehicle he was traveling in was subjected to firing by members of the PKK and the Turkish army.
The Colonel said, "We, the Peshmerga forces, have a duty to protect the territory and borders of Kurdistan, and orders were given to us to respond to any armed or military force."
It is noteworthy that the Sidekan area is an arena of conflict between the PKK and the Turkish army.
Turkey has regularly attacked Kurdistan Workers Party (PKK) militants, both in its mainly Kurdish southeast and in northern Iraq, where the group is based. In June, Ankara launched a new ground offensive, dubbed Operation Claw Tiger that saw Turkish troops advance deeper into Iraq.
On Tuesday, a Turkish air strike in northern Iraq killed two members of Iraq's border guard and their driver, Iraq's military said, calling the attack a "flagrant aggression".
Iraq's foreign ministry then said Baghdad cancelled a visit by Turkey's defense minister to the country, and summoned the Turkish ambassador to inform him of "Iraq's confirmed rejection of his country's attacks and violations".