Masoud Barzani discusses election, conditions in Kurdistan with foreign diplomats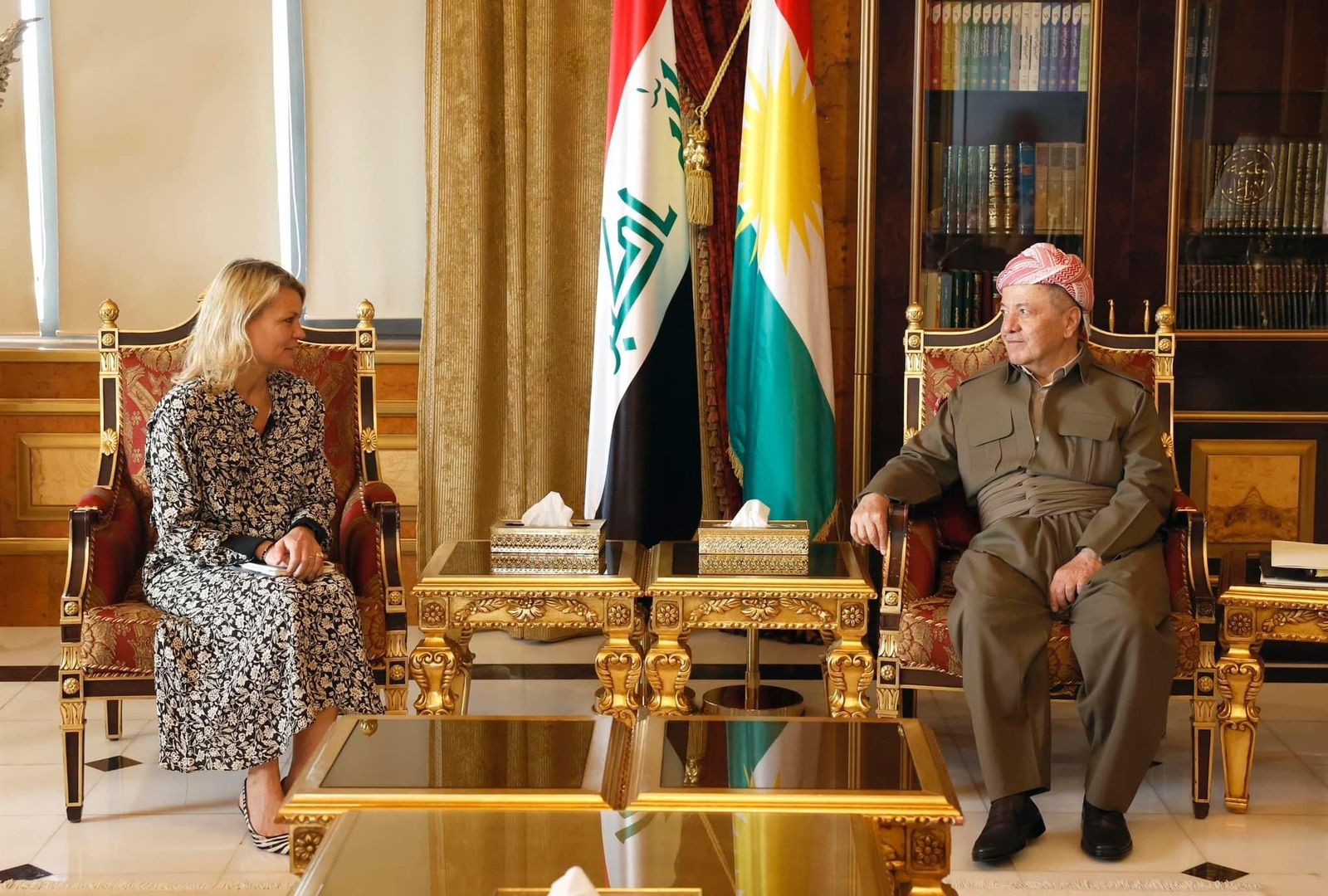 2023-04-29T13:10:12+00:00
Shafaq News/Kurdish leader Masoud Barzani on Saturday met with a joint delegation from foreign missions in Erbil to discuss the situation in the Kurdistan Region and the upcoming parliamentary elections.
According to a readout by the Barzani Headquarters, the Kurdish leader received a delegation comprising Rosie Keefe, UK Consul General in Erbil; Jako Berends, Dutch Consul General in Erbil; Woklas Strieger, German Consul General in Erbil; Toklit Bek, Head of the European Union Representation in Erbil; and Catherine Croft, Head of the Political Section at the US Consulate in Erbil.
The meeting included an exchange of views on the latest political developments and the electoral process in the Kurdistan region, the readout said.
The visiting delegation commended the regional authorities decision to set a date for the parliamentary election and its adherence to democratic values and the foundations of state legitimacy.
During the meeting, Barzani reiterated the Kurdistan region's commitment to democratic culture and elections, highlighting that the Kurdish people have made sacrifices to live freely and apply democratic principles.
"Following the 1991 Kurdish uprising, the transition from revolutionary legitimacy to constitutional legitimacy and holding elections was first announced in the city of Koysinjaq," he said.
Barzani assured the visiting delegation that "Kurdistan is above all other interests, and elections must be held in the region this year to protect legitimacy and democratic principles."
Regarding the mechanism for the participation of different components, Kurdish leader Masoud Barzani clarified that "any decision made by the components of the region will be respected."
On March 26, 2023, the President of the Iraqi Kurdistan Region, Nechirvan Barzani, issued a regional decree setting November 18 as the date for parliamentary elections in the region.
The region's presidency confirmed the preservation of the components' rights in the elections and emphasized that no decision should be imposed on them.