Kurdistan's president, Iraq's Chief Justice pledge support to the federal government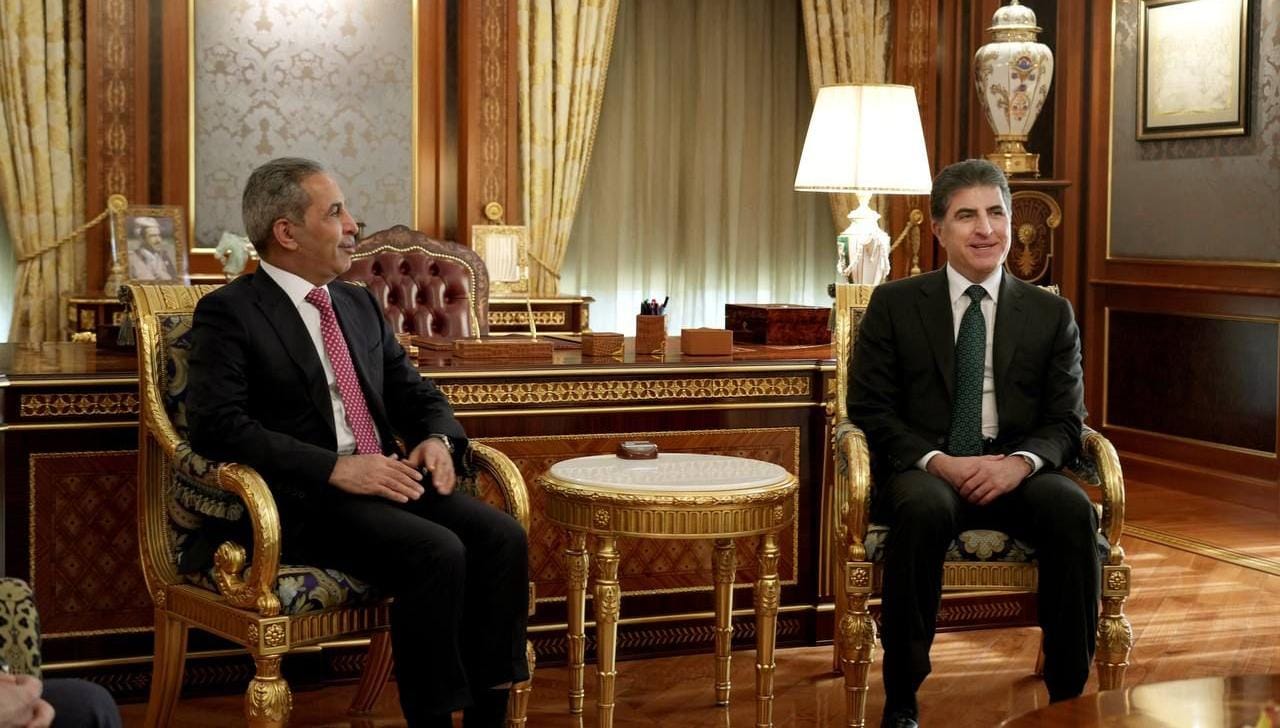 2023-03-08T15:49:05.000000Z
Shafaq News/ Iraq's Chief Justice, Judge Faiq Zeidan, on Wednesday praised the role of President Nechirvan Barzani in promoting "coexistence and spirit of joint work" in Iraq.
Judge Zeidan's remarks came during a meeting with President Barzani in the capital city of the Kurdistan region, Erbil, earlier today.
According to a readout issued by the region's presidency, President Barzani discussed with Judge Zeidan the role of the judiciary in the country and the importance of supporting Prime Minister Mohammad Shia al-Sudani's cabinet in implementing its government program.
The president highlighted the judge's endeavors to boost the people's confidence in the Judicial system, the readout said.
The head of the Supreme Judicial Council commended President Barzani's role in promoting coexistence and upholding the spirit of joint action in Iraq, the readout concluded.