Kurdistan's PM reiterates his cabinet's commitment to holding a parliamentary election this year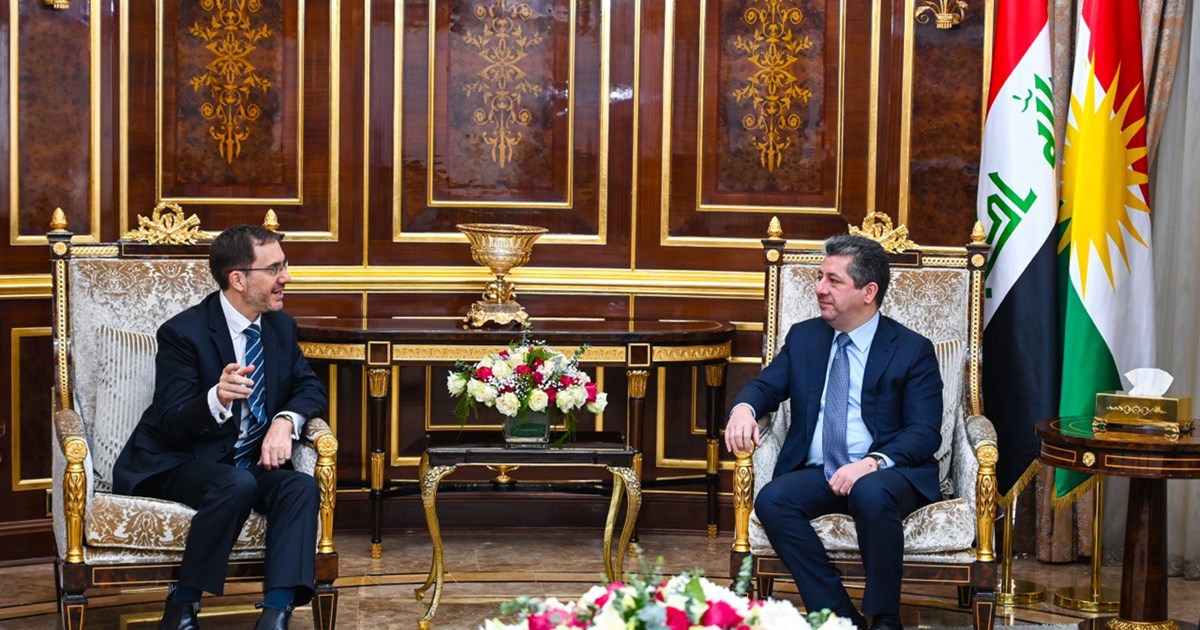 2023-02-02T12:58:44+00:00
Shafaq News/ The prime minister of Iraq's Kurdistan Region, Masrour Barzani, on Thursday reiterated his cabinet's commitment to holding a parliamentary election in the region this year.
Barzani's remarks came during his meeting with United Kingdom Ambassador to Iraq Mark Bryson-Richardson and his accompanying delegation in Erbil today.
According to a readout issued by his bureau, Prime Minister Barzani discussed with his guest the bilateral ties between Erbil and London, the Baghdad-Erbil disputes, and a spectrum of issues of mutual interest
"The legal process for holding Kurdistan Region's parliamentary elections has to be completed as soon as possible in order to facilitate preparations for elections this year," Barzani told the British diplomats, reiterating his cabinet's commitment to providing the necessary support for the election.
The premier said that the Kurdish parties' unity is pivotal to defending the Kurdistan region's constitutional rights.
Kurdish lawmakers last year extended the parliament's mandate for one year, delaying the elections to 2023.
Barzani and Bryson-Richardson agreed that Iraq's 2023 budget bill has to be passed as soon as possible in order to fulfill the region's rights and constitutional entitlements.
The UK diplomat laid emphasis on his UK's support for the region's security and stability.
The newly inaugurated UK Consul General Rosy Cave attended the meeting as well.