Kurdish minister has been chosen among the Arab world's 100 most influential women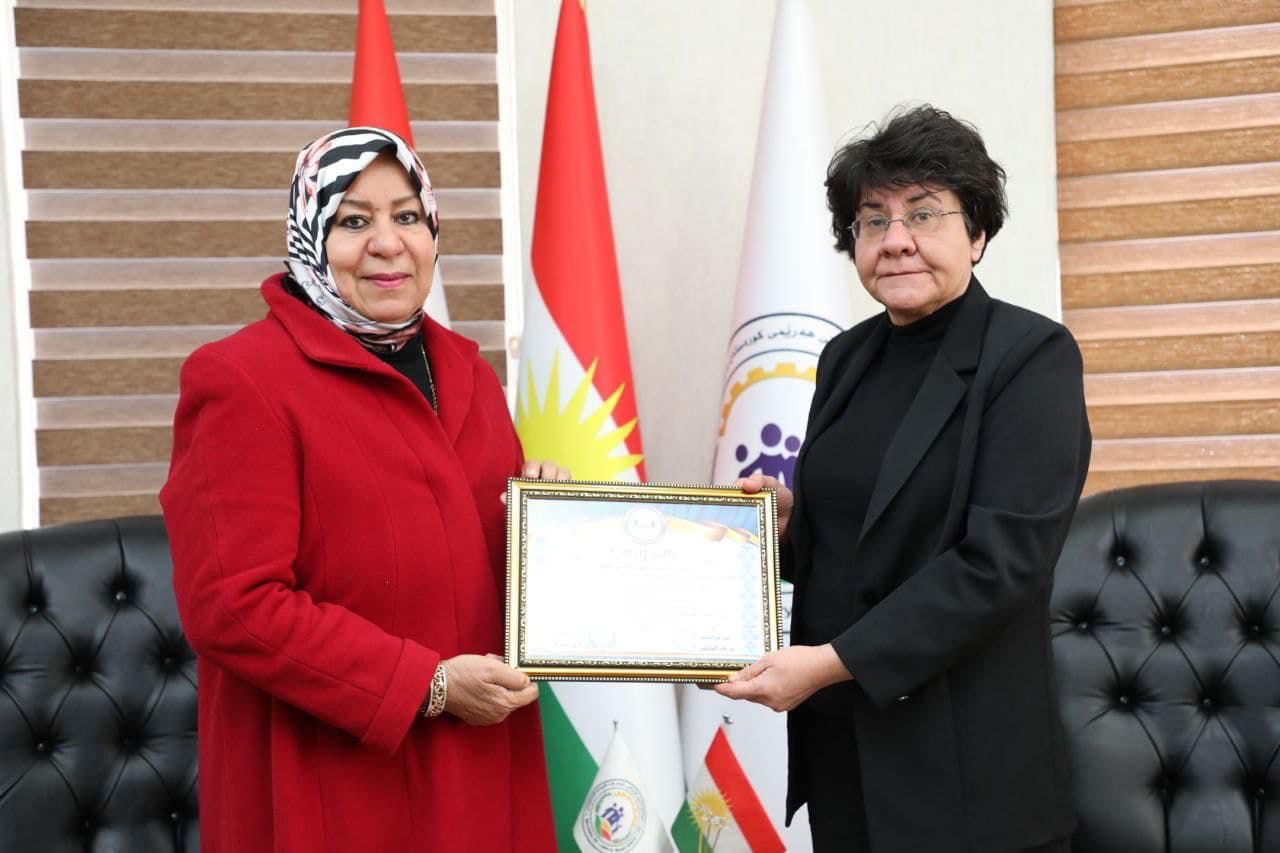 2023-01-29T17:15:36.000000Z
Shafaq News/ Minister Kwestan Mohammed has been chosen among the Arab world's 100 most influential women, the Kurdistan region's Ministry of Labor said in a statement on Sunday.
The statement said the minister received the chairwoman of the "Arab youth and women ambassadors" conference, Amal Kahla, in Erbil earlier today.
According to the statement, Kahla praised Mohammed's efforts for her role in promoting international peace and handed her a shield honoring her among the 100 most influential women in the Arab world.
Kwestan Mohammed was born in 1965 in Sulaymaniyah. Besides her work as a teacher, the mother of two has been politically active since the 1980s. She represented the Patriotic Union of Kurdistan (PUK) and the Gorran(Change) movement in the Kurdistan region's parliament for two tenures (2005-2009 and 2009-2013, respectively). In 2019, she was assigned to the duties of the Minister of Social Affairs.
Joining in 1991, Mohammed is a longstanding member of the Kurdistan Women's Union.