Ismail: Peshmerga still need the US-coalition support to defeat ISIS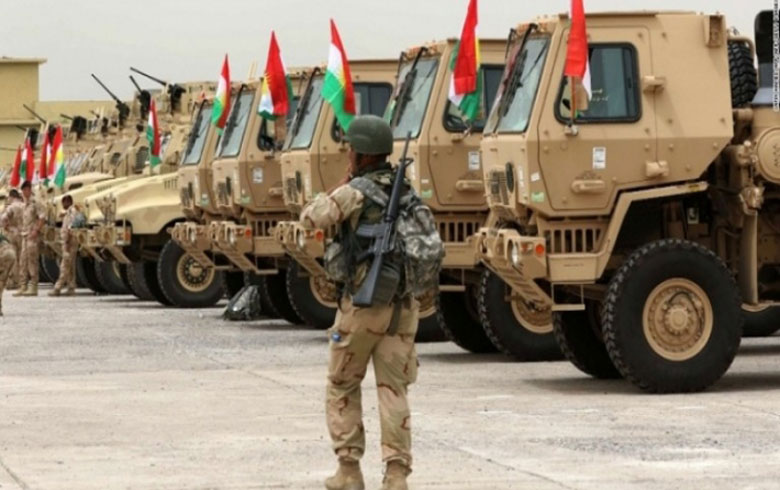 2020-09-15T12:37:53+00:00
Shafaq News / The Minister of Peshmerga, Shoresh Ismail, confirmed on Tuesday that the Peshmerga forces still need the support of the International Coalition and the United States to confront ISIS, revealing the strengthening of confidence with the Iraqi forces.
In a press conference held today, Ismail said, "The Peshmerga alongside the coalition played a major role in defeating ISIS," stressing that ISIS still poses a threat to the Peshmerga forces and the Iraqi army in areas including Mosul, Diyala and Kirkuk.
He stressed that "the Peshmerga forces are in urgent need of continued support and coordination of the international coalition, especially the United States."
Regarding the reform law approved by the Kurdistan Regional Parliament, the minister said, "In light of this law, we have formed seven committees, and reform is an important step for our allies to continue to support us."
Regarding coordination between the Peshmerga forces and the Iraqi forces, Ismail said, "We have made great attempts to strengthen relations with the Iraqi Ministry of Defense," adding, "We hope that we have joint programs with the Ministry of Defense to carry out joint operations against ISIS."
The minister also said that "confidence increases more between the Peshmerga forces and the Iraqi army," stressing the need to secure the Peshmerga's dues from the federal budget and within the Ministry of Defense.