For the first time since 2017 KDP's Flag-waving in Khanaqin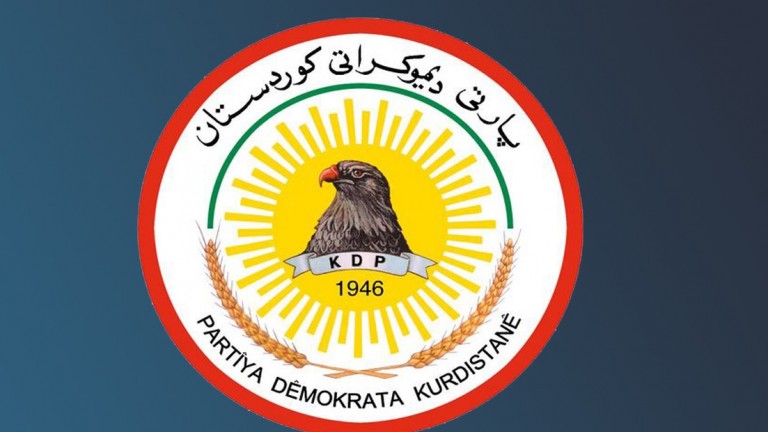 2020-08-14T16:13:09+00:00
Shafaq News / Khanaqin, 105 km northeast of Baqubah, witnessed the publication of flags on the anniversary of the establishment of the Kurdistan Democratic Party for the first time since 2017.
Observers confirmed that this development carries messages of return to Khanaqin after the party left its headquarters in Diyala and other disputed areas during the tense relations between the federal government and Erbil after the Kurdistan independence referendum.
Civil activist Murad Zangana told Shafaq News agency, "The spread of the KDP's flags and banners is a message for the party's return to these areas, and it is a political, democratic and national right at the same time, because the party is a political component and it is not prohibited from working throughout the country."
Zangana added, "There are fears and threats from armed parties preventing the return of the party headquarters to Khanaqin, amid neglect of the security authorities to fulfill their duties to secure protection for the headquarters of the party that engages in peaceful political activity just like the political parties and movements across the country."
A government source in Khanaqin, who preferred to stay anonymous, told Shafaq News agency that there are no indications of the Kurdish democrat's return to Khanaqin, whose headquarters have been occupied by the Federal Police since 2017.
The source suggested "there are hidden political barriers block the return of the party to Khanaqin and the deals that facilitated the handover of Kirkuk to the federal forces in 2017 ending any role of political and security forces in Kirkuk about 3 years ago."
A member of the House of Representatives for the Kurdistan Democratic Party, Azad Hamid Shafi, said in a previous statement to our agency that prohibiting the KDP headquarters and offices to reopen in Diyala and the areas covered by Article 140 is a kind of "terrorism," and "Political repression."