Challenges in Kurdish political campaigns for Saladin elections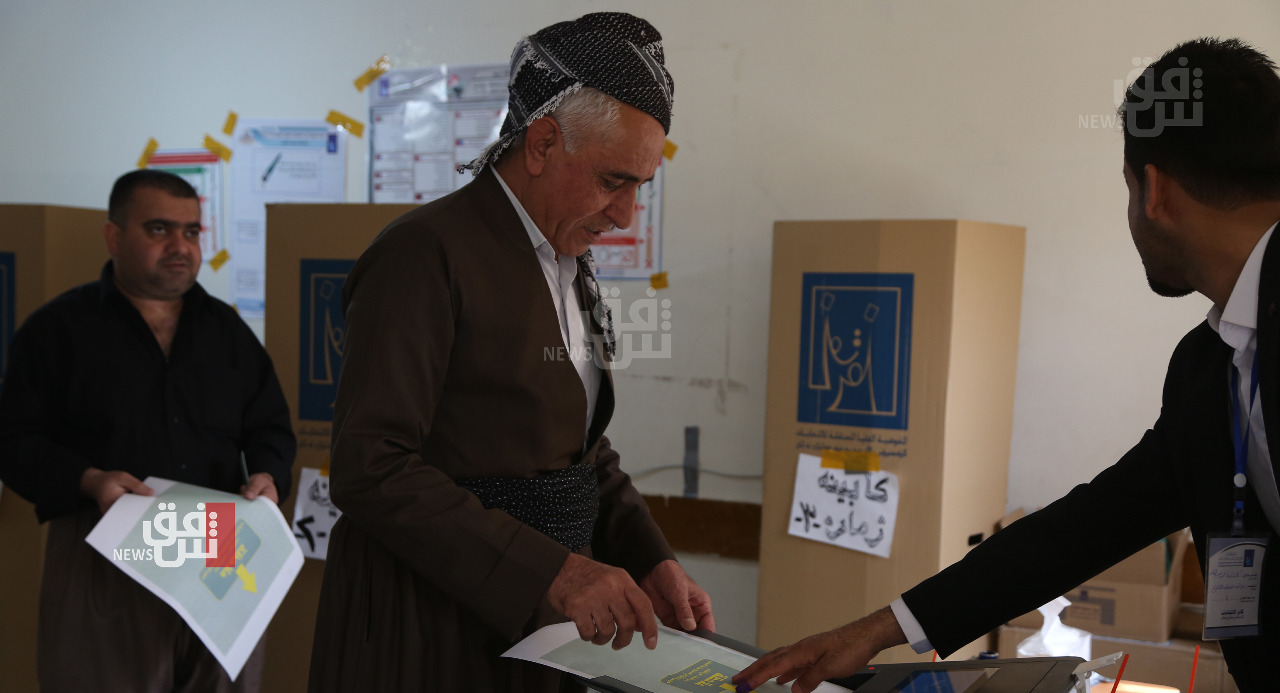 2023-11-18T13:38:02+00:00
Shafaq News / The Kurdish political forces competing in the Saladin Provincial Council elections have expressed concern over the absence of Kurdish media and the destruction of their election campaigns at their onset.
Bakhtiar Higran Mohammed, the official of the local committee of the Kurdistan Democratic Party (KDP) in Tuz Khurmatu, told Shafaq News Agency, "Our election campaigns have just started, but we have faced targeted attacks and vandalism on the electoral propaganda in Tuz Khurmatu."
He pointed out that "more than 20 electoral advertisements of the KDP were vandalized in less than a week."
Mohammed called on the security authorities to protect the electoral propaganda "and deter saboteurs and vandals, whoever they may be," while also emphasizing the necessity for religious and societal awareness campaigns to preserve electoral democracy and competitive rights.
He clarified that "the electoral propaganda has been distributed in the Kurdish areas in Tuz Khurmatu and will be distributed in 11 administrative units in the coming days according to the campaign's mechanisms."
The party official lamented the "absence of Kurdish media supporting the election campaigns in Saladin," attributing it "to awaiting a political and governmental decision on holding local elections amidst fears and rumors of postponement."
Mohammed Salam Al-dulaimi, involved in the election campaigns of the Patriotic Union of Kurdistan (PUK), commented, "The dissemination of election propaganda in Tuz Khurmatu is proceeding smoothly, except for incidents of targeting and vandalism against the campaign literature orchestrated by destructive and possibly paid entities."
Al-dulaimi downplayed the impacts or threats facing his party and its election campaigns in Saladin, stating, "Despite some tensions and stances from other blocs involved in the displacement of Kurds from Tuz Khurmatu during the October 2017 events."
It is noteworthy that the KDP will participate in the Saladin Provincial Council elections with a single candidate, Tara Jalal Hameed, within Al-Hasem National Coalition, which includes former Parliament Speaker Osama al-Nujaifi, head of "Al-Hal" party Jamal Al-Karbouli, former Finance Minister Rafie Al-Issawi, current Defense Minister Thabit Al-Azzawi, and other leaders.
Meanwhile, the PUK will participate in the local elections as part of the National Masses list led by MP Ahmed Abdullah Al-Jubouri "Abu Mazen".
Moreover, the Kurdish voters in Tuz Khurmatu comprise more than 40,000 eligible voters.