Barzani warns of challenges risking the legitimacy of Kurdistan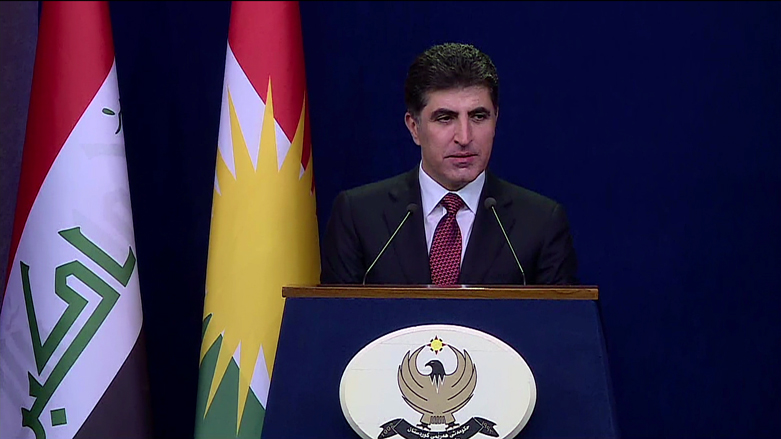 2023-02-19T11:26:59.000000Z
Shafaq News / The President of the Kurdistan Region, Nechirvan Barzani, warned of challenges that risk the legitimacy of the Region.
Barzani said in a press conference he held today, "we hope that the elections will be held this year. After returning from Germany, the Presidency of the Kurdistan Region will hold meetings with the Kurdish political parties" to mainly discuss the elections.
"We are committed to deadlines, and I, as president of the Region, must set a date to hold the elections", Barzanji said, the elections were supposed to be held earlier, but unfortunately, this didn't happen."
The president indicated that the failure to hold elections puts the political process and the Kurdistan Region under accountability, and this is the reason why Kurdish political parties must take this issue seriously.