Barzani proposes solutions for financial dues to Baghdad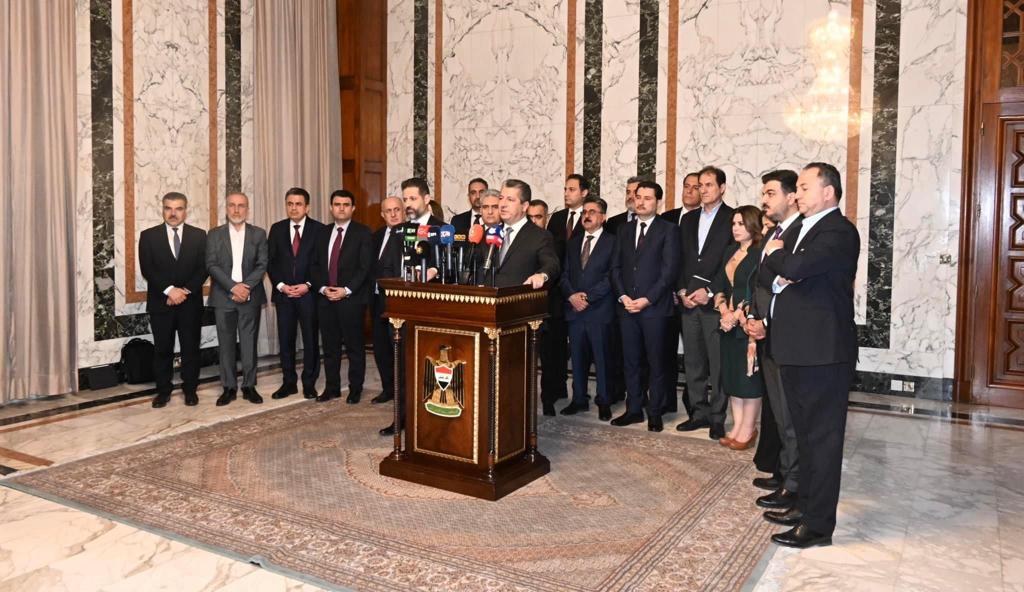 2023-09-15T05:40:04+00:00
Shafaq News / The Prime Minister of the Kurdistan Regional Government, Masrour Barzani, announced that his government has submitted two proposals to the federal government regarding the issue of securing financial dues for the people of the Kurdistan Region.
During a press conference following his talks in Baghdad, Barzani stated, "We, as a delegation from the Kurdistan Regional Government, have come to Baghdad to defend the constitutional rights of the people of Kurdistan and to work with the federal government on various solutions to the current issues."
He continued, "We initially had extensive and lengthy discussions with the Prime Minister, followed by meetings with the President, the Speaker of Parliament, and leaders of political parties. We demanded a solution to these problems through any means necessary, and we have presented two proposals, one for the short term and one for the long term, to secure financial dues for the Kurdistan Region."
Regarding the long-term proposal, Barzani explained, "For the long-term proposal, we need legislation and amendments to some laws. As for the short-term proposal, a cabinet session will be held on Sunday, attended by political parties that we met with and who expressed their support for the proposal. This is to ensure that we can provide salaries to the employees in the region for this year. We are waiting for the cabinet session on Sunday to move these measures to the executive side."