Barzani discusses Baghdad-Erbil relations with French authorities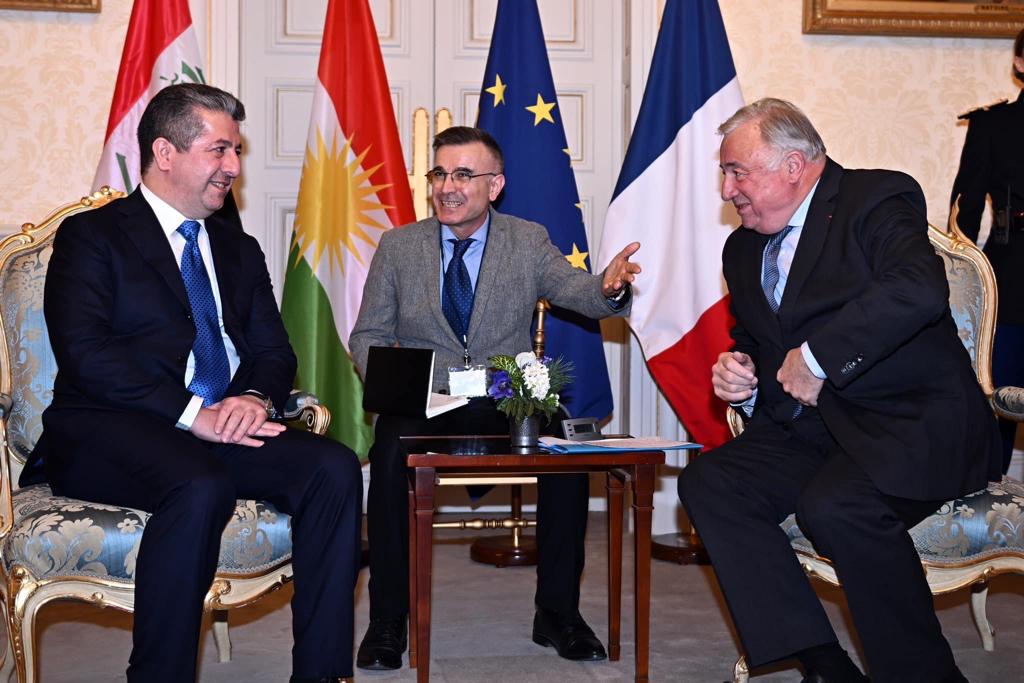 2023-02-16T21:24:02.000000Z
Shafaq News / The Prime Minister of the Kurdistan Region, Masrour Barzani, discussed the Baghdad-Erbil relations with the President of the French Senate,
Gérard Larcher, on Thursday.
Barzani said in a statement, "we spoke about the challenges in our region, and our shared support to Yazidis, Christians and other communities who've sought refuge in the Kurdistan Region."
The meeting stressed the need to address the pending differences between the Federal Government and Kurdistan Regional Government.
For his part, Larcher praised the the Peshmerga forces' sacrifices against ISIS terrorist organization.
The meeting laid emphasis on the importance of normalizing the situation in Sinjar, implementing the Sinjar agreement, and preparing for the refugees' return to their homes.
During his visit to France, PM Barzani also visited the municipality of Paris, where he discussed the French companies' investment opportunities in Erbil.