Barzani calls for green spaces and sustainable construction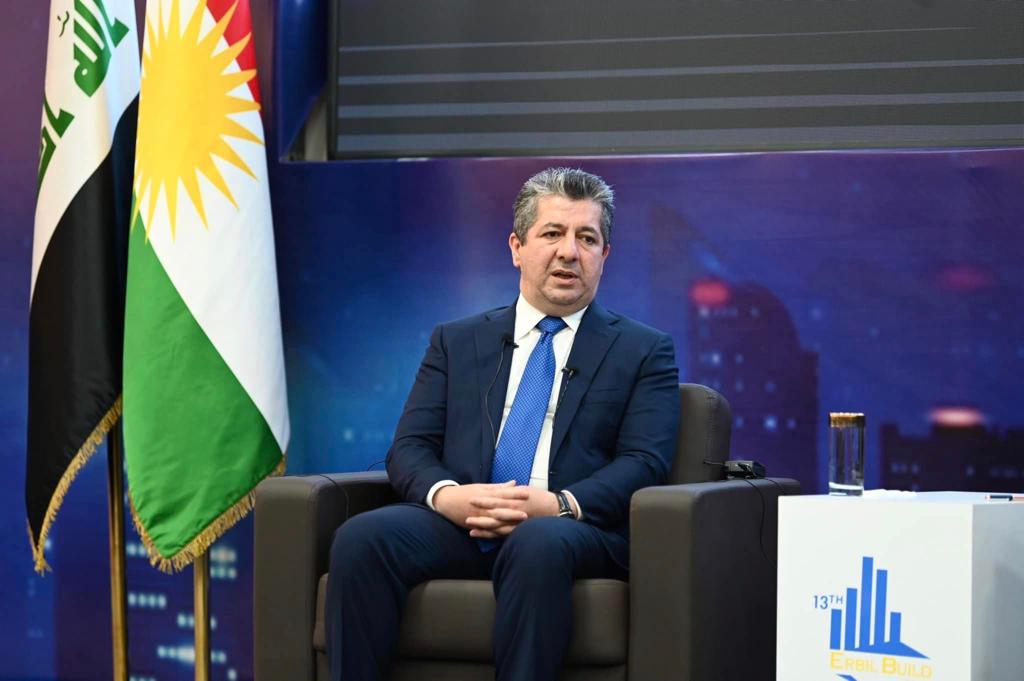 2023-05-23T09:38:12.000000Z
Shafaq News / Masrour Barzani, the Prime Minister of the Kurdistan Region, called on Tuesday for the necessity of preserving green spaces in the construction of residential units and complexes, emphasizing the avoidance of transforming the region into a concrete jungle.
His remarks came during his participation in a special panel discussion held on the sidelines of the opening of the Building and Construction Exhibition in Erbil.
During the panel discussion, Barzani stated that several factors need to be taken into consideration regarding construction and development. Firstly, the needs of the citizens should be prioritized. Secondly, the prices of residential units should be affordable to enable potential buyers to make purchases, as not everyone possesses the financial capacity to afford exorbitant costs.
Furthermore, he mentioned that their goal is to construct 21,000 housing units in the region for low-income individuals, as well as families of martyrs.
Regarding the construction process, the Prime Minister emphasized the importance of considering the urban aesthetics while ensuring quality construction. He stressed that low prices should not be achieved at the expense of compromising quality. It is crucial to ensure that residential units are safe from earthquakes and other undesirable incidents to instill confidence among citizens.
He further underscored the significance of incorporating green spaces, as Kurdistan should not transform into a concrete city.