ExxonMobil still targets big oil, gas finds in favorable locations: exploration chief says after Iraq exodus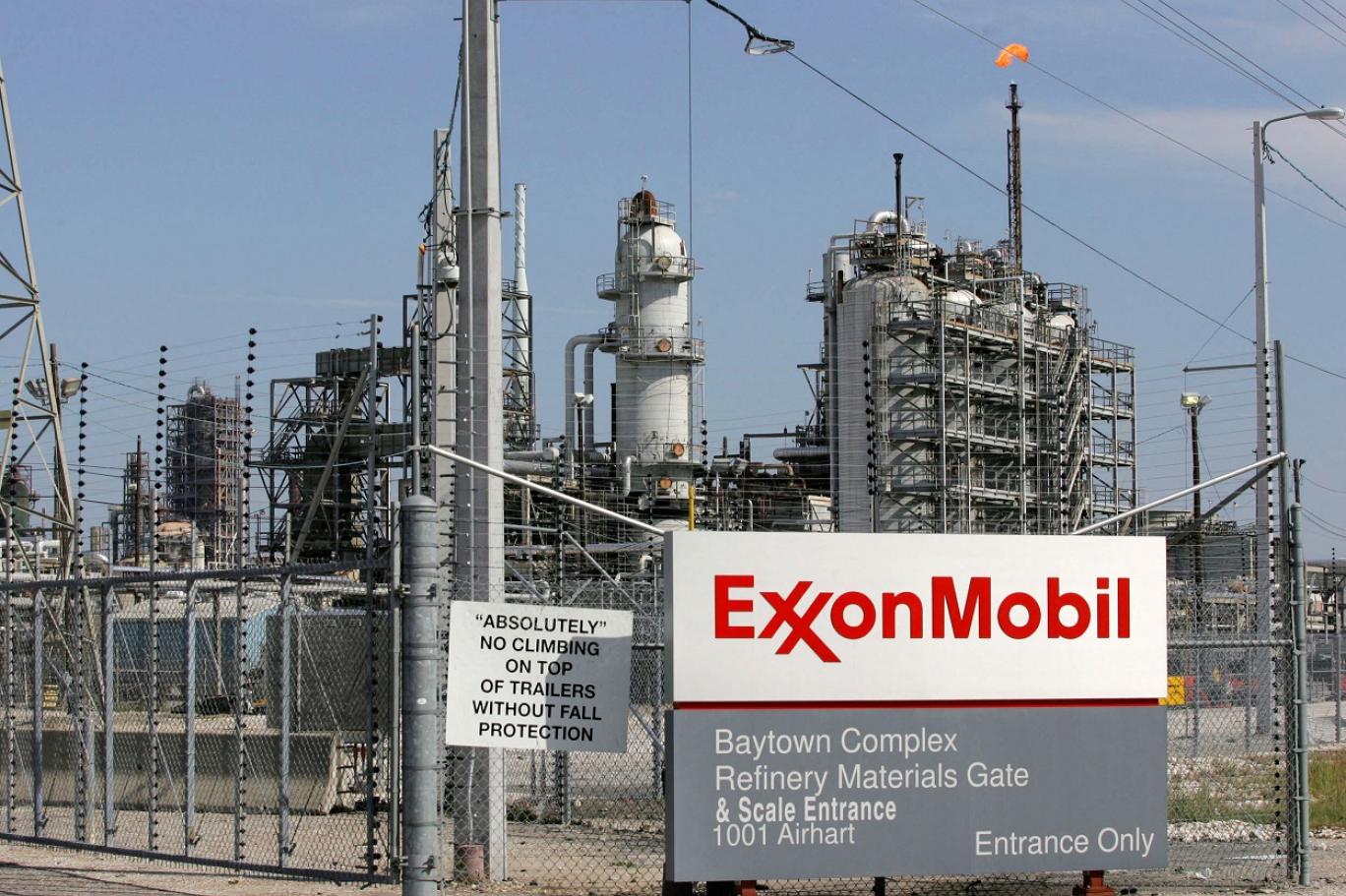 2023-05-24T12:35:17.000000Z
Shafaq News/ ExxonMobil will continue the search for big new oil and gas fields that can help fund alternative energy sources such as LNG and renewables, even as the threshold for committing exploration spending gets "ever higher," the US supermajor's upstream exploration chief said in an interview.
Producing hydrocarbons with low operational emissions is a priority, but tapping new oil and gas finds remains core, to be approached in a "disciplined" fashion that entails fully evaluating resources before rushing into projects, for example in the East Mediterranean, John Ardill told S&P Global Commodity Insights.
In a wide-ranging interview, Ardill made no apologies for prioritizing big new exploration plays that target oil for its adaptability. Gas is also attractive, preferably in locations near major markets -- for example Europe and India -- that can be reached by pipeline, avoiding the emissions associated with LNG, he said.
While much of Europe's oil and gas industry has prioritized "near-field" or incremental exploration that can use existing infrastructure to cut costs, Ardill made clear ExxonMobil's focus was different.
He noted the company had fully exited the North Sea and said the probable modest size of Gulf of Mexico discoveries meant they were unlikely to "move the needle."
ExxonMobil seeks a combination of attractive geology, stable political conditions and the potential to minimize the carbon footprint of production processes, he said.
"A lot of thought goes into an upstream investment because these things last for decades. Are they the right molecules in the right place with the right carbon intensity and if those questions are all yes, then they'll find a path to development. Not, in many cases, very quickly. If there are question marks around those... it's going to be a harder path," he said.
Ardill pointed to ExxonMobil's expansion in Guyana as a benchmark by which other basins, such as in Africa, were judged. As seen there, oil has the capacity to rapidly generate revenue and will remain vital, particularly where emissions from the production process can be minimized, he said.
"Oftentimes oil will work almost anywhere you find it at scale. Gas is a bit more region-specific... We will always be prioritizing oil development first and the reason to do that is we have to establish a revenue stream to pay for this investment. This is tens of billions of dollars, and we need to see revenue out of that quickly to sustain that ongoing investment."
"The world is not opportunity-limited today -- it's investment capacity-limited," Ardill said. "The question is, can we find those high-quality rocks, commercial framework, and fiscal [conditions] to incentivize investment, and the threshold for that investment is ever higher."
Gas opportunity
Increasingly the company is also looking to invest in "market-led" gas opportunities, he said, noting that Egypt, where the company is at a relatively early stage, combines the attractions of a large domestic market and export opportunity alongside other East Mediterranean producers.
Europe's loss of Russian gas supply and switch to LNG has pushed up its carbon footprint and thus intensified its need for new pipeline gas sources, he said, adding that markets that lack pipeline infrastructure and rely on LNG would be inherently less stable.
Following its 2019 Glaucus discovery offshore Cyprus, ExxonMobil has just completed a 3-D seismic survey offshore Cyprus and a 2-D seismic survey offshore the Greek island of Crete, he said, adding the company planned drilling in the region in late-2024 or 2025.
Noting that Cyprus is characterized by "a lot of moderate size" discoveries, he said there were multiple development options, including modular LNG facilities on the island or a floating LNG facility.
However, the first priority is to gain a full picture of East Mediterranean resources, he said.
"The first thing to do is understand how much resource is there, what the composition of the resource is, what type of rock it sits in, what's the productivity, and then we come in, once we know that, and look at what's the best path to development. It's really around what's the most cost-effective and lowest environmental footprint," he said.
"Places where we get that wrong, things don't move very fast and there's all sorts of tension," he said.
Asked to comment on recent moves by ExxonMobil to withdraw from countries such as Equatorial Guinea and Iraq's West Qurna, Ardill said the issue was not costs, noting that such entries and exits were a normal part of the exploration business.
"We can't work everything everywhere and what that causes us to do on a very active basis is to manage our portfolio, and so we will be exiting places like Equatorial Guinea, like West Qurna and we'll be growing very rapidly in other places" as part of "continuously high-grading," he said.
African role
While ExxonMobil has not been at the forefront in some recent discoveries, Ardill said Africa had been and would remain a "super-important" region for the company. ExxonMobil produced 437,100 b/d on the continent in 2022, including from Nigeria, Angola and Equatorial Guinea, according to data from S&P Global Commodity Insights.
"Africa is going to unlock a lot more hydrocarbons in the future and ExxonMobil is absolutely going to be part of that," he said.
The likes of Angola, Tanzania, Mozambique and even Somalia hold great potential, although in Mozambique "security is the first order of business," he said. ExxonMobil and Italy's Eni oversaw the first shipment from the Coral LNG project in November, but the company's onshore project with TotalEnergies in the Rovuma basin has yet to get investment go-ahead and might not come online until 2030 amid a violent insurgency in the gas-rich Cabo Delgado province.
Similarly, Somalia has "the play characteristics" to be prospective, Ardill said, but "we need to see security improve before we could really step in to invest." Coastline Exploration, the US minnow, insists the East African country, where ExxonMobil was exploring until civil war broke out in 1991, could possess 30 billion barrels of crude, but no commercial discoveries have been made.
Namibia, which many have dubbed the new Guyana since Shell and TotalEnergies made huge finds in the Orange Basin in recent years, is also "very exciting", said Ardill, voicing hopes the Namibe Basin, where the company has blocks, would replicate the success of Angola's Lower Congo Basin in the 1990s. "Orange Basin is of interest, something we are watching and will very closely watch," he said.
Guyana jewel
Yet Ardill's biggest praise was reserved for Guyana, where extremely rapid development has occurred in the wake of a run of discoveries since 2015. ExxonMobil's three criteria "all come together" in Guyana, and the company is now running an "unprecedented" six rigs there, with production in a range of 360,000-370,000 b/d.
"That's incredibly fast, four and half years from discovery to first oil is pretty much an industry record," Ardill said. "So that oil development, by any measurable standard, in a new country with no hydrocarbons industry, using floating production, storage and offloading vessels, all of that is world-class pace and skill, and to be running three rigs drilling pure development wells, that's not happening anywhere else in the world."
Energy transition
On the transition to low-carbon energy, Ardill said the oil and gas industry had vital expertise in both handling large projects and marshaling the large-scale investment needed. "The oil and gas industry, if they are not involved, this thing will not go anywhere," he said.
ExxonMobil is focused on ensuring "we can continue to meet that evolving demand," be it for electricity for EVs, or for gasoline, diesel and jet fuel, long into the future, he said.
He also praised recent legislation by the Biden administration to hasten the transition, describing the US's 2022 Inflation Reduction Act as "a huge enabling factor for all sorts of low carbon investments" including wind, solar, carbon capture and storage, and "starting a hydrogen economy."
In 2027, ExxonMobil will open the world's largest low-emission hydrogen plant, on the US Gulf Coast, he noted.
(S&P)