Egyptian Businessman Naguib Sawiris Announces Giant Project in Baghdad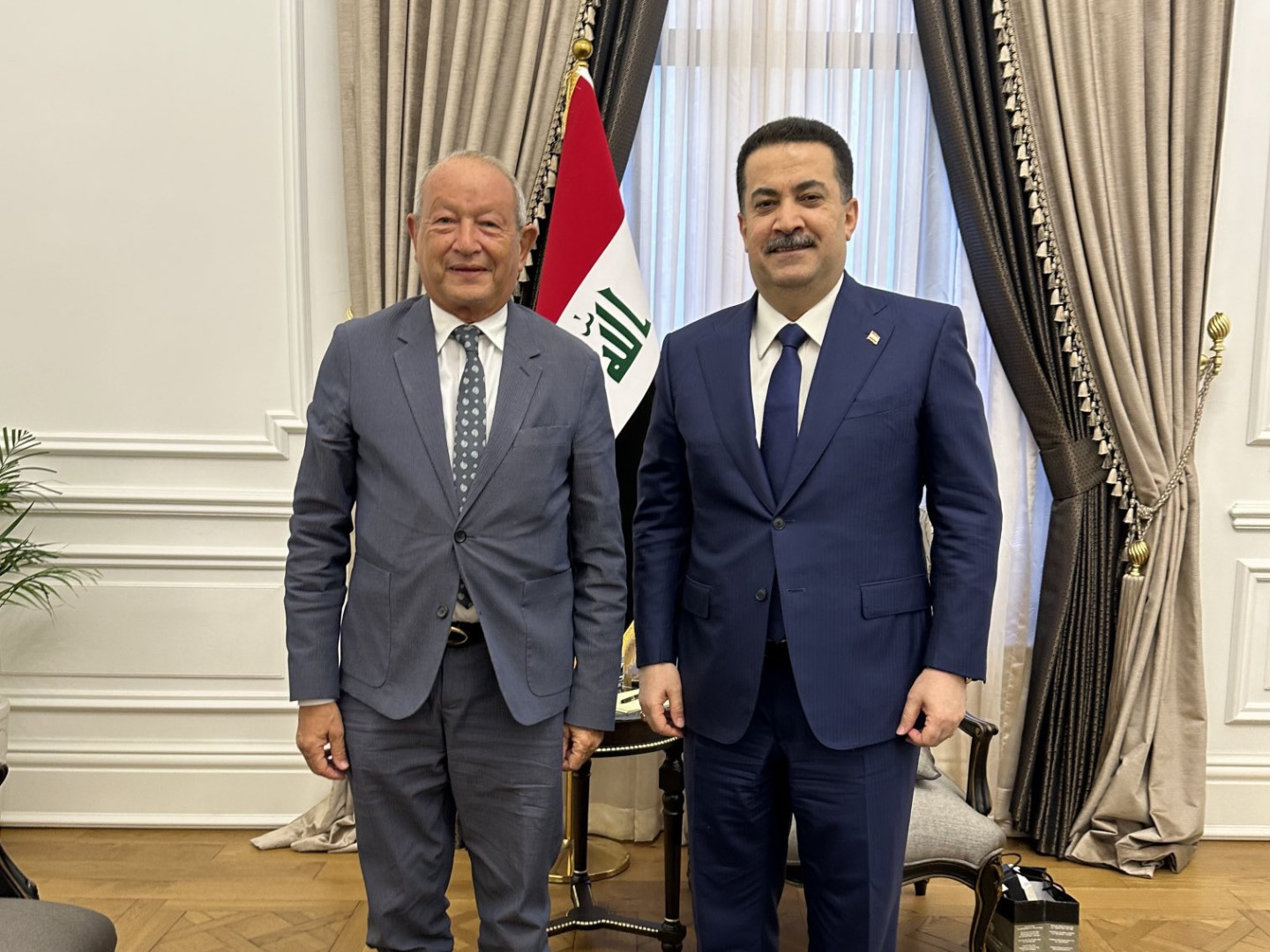 2023-07-12T06:45:14+00:00
Shafaq News/ Egyptian businessman Naguib Sawiris has revealed the existence of a significant project in Baghdad following a meeting with Iraqi Prime Minister Mohamed Shiaa al-Sudani.
Sawiris took to Twitter to share a photo of himself alongside al-Sudani, describing their encounter as a "fruitful brotherly meeting for a giant project in Baghdad."
He also expressed his well-wishes for the success of the Iraqi Prime Minister in achieving his vision for a prosperous future for the Iraqi people.
While specific details about the project were not disclosed, the meeting between Sawiris and the Iraqi Prime Minister suggests the potential for collaboration between Egyptian and Iraqi entities. This collaboration aims to drive development and progress in the capital city of Baghdad.
Naguib Sawiris, a prominent Egyptian businessman, is widely recognized for his involvement in various industries, including telecommunications, media, and real estate. His success in the telecom sector was notable, with Forbes reporting that he built a fortune through his telecom ventures, including selling Orascom Telecom in 2011.
As the chairman of Orascom TMT Investments, Sawiris has stakes in various companies, including an asset manager in Egypt and Italian internet company Italiaonline. He also owns a significant majority stake in the pan-European pay TV and video news network Euronews through his company, Media Globe Holdings.
Sawiris has not only excelled in the business world but has also made contributions to the political landscape. He co-founded The Free Egyptians, a liberal political party, during the uprisings in Egypt in 2011.
Born in Cairo in 1954, Sawiris holds a Master of Science degree from the Swiss Federal Polytechnical Institute.