US cluster munitions delivered to Ukraine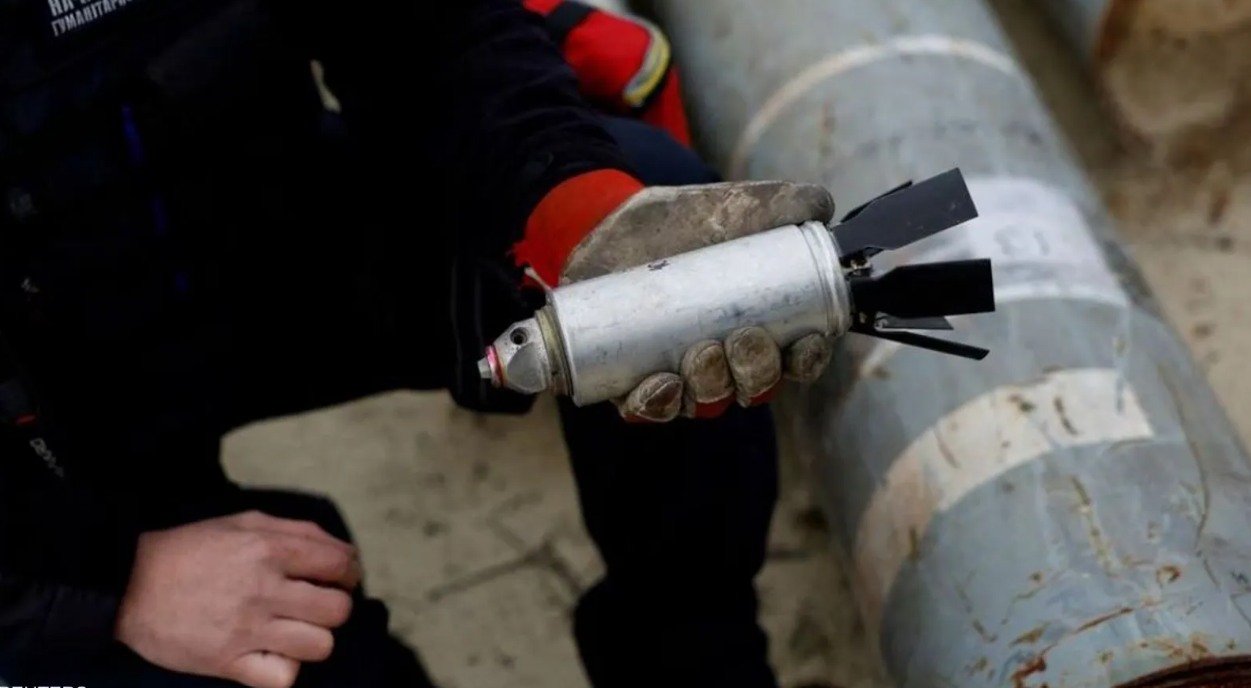 2023-07-14T06:21:00+00:00
Shafaq News / Cluster munitions provided by the United States have now arrived in Ukraine, the Pentagon confirmed on Thursday.
The munitions – bombs that open in the air and release scores of smaller bomblets – are seen by the US as a way to get Kyiv critically needed ammunition to help bolster its offensive and push through Russian frontlines. US leaders debated the thorny issue for months, before President Joe Biden made the final decision last week.
US leaders have said the US will send a version of the munition that has a reduced "dud rate", meaning fewer of the smaller bomblets fail to explode. These unexploded rounds, which often litter battlefields and populated civilian areas, cause unintended deaths. US officials said Washington will provide thousands of the rounds, but provided no specific numbers.
Lt Gen Douglas Sims, the director of operations for the joint staff, told reporters on Thursday that "cluster munitions have indeed been delivered to Ukraine at this point". But it was not clear if Ukrainian troops had used them yet.
Human rights organisations criticised Biden's decision, noting that at least 149 civilians were killed or injured worldwide by the weapon in 2021, according to the Cluster Munition Monitor.
Biden described the decision to provide the projectiles as "very difficult", citing their record of killing civilians. More than 120 countries around the world – but not the US, Russia or Ukraine – have signed on to an international convention prohibiting the production of cluster munitions and discouraging their use.
Both Moscow and Kyiv have deployed the munitions during the war, and Ukrainian regional officials have regularly accused Russian forces of using them to target civilians.
Ukraine's President Volodymyr Zelenskiy on Wednesday thanked Biden for the US military aid, and said shipments of controversial cluster munitions would help Ukraine's fight against Russia. The two met during Nato's's summit in Lithuania, where western nations made fresh pledges of weapons and ammunition to fight Russia's invasion.
(The Guardian)