SpaceX launches Starship: Pioneering the largest rocket for Mars exploration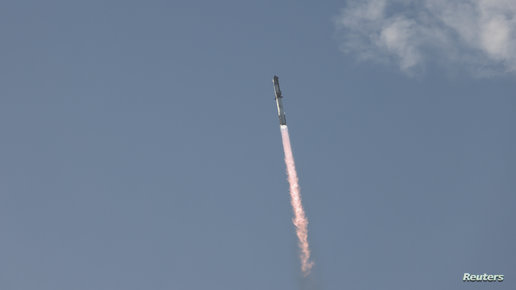 2023-11-18T16:16:16+00:00
Shafaq News / SpaceX launched on Saturday "Starship", the largest and most powerful rocket ever built, with Elon Musk hoping it will aid in his project to explore Mars someday. Meanwhile, NASA awaits a modified version of it for human transportation to the Moon.
This follows an initial launch attempt in April, which failed as SpaceX had to deliberately detonate it in the skies of Texas due to the rocket's failure to separate and several engine malfunctions.
The rocket took off from SpaceX's Starbase facility in Boca Chica, Texas, shortly after 7 a.m. local time (13:00 GMT).
While the upper stage separated from the rocket, it exploded shortly after, but the vehicle continued on its correct trajectory.
During the live broadcast of the event, one of the commentators stated, "As you can see, the extremely heavy upper stage just underwent rapid unplanned disassembly, but nonetheless, our vehicle remains on course."
Notably, when both stages of the spacecraft are combined, the rocket stands at a height of 121 meters.