Palestinian prisoners association in Gaza calls for prisoner swap with Israeli abducted in Iraq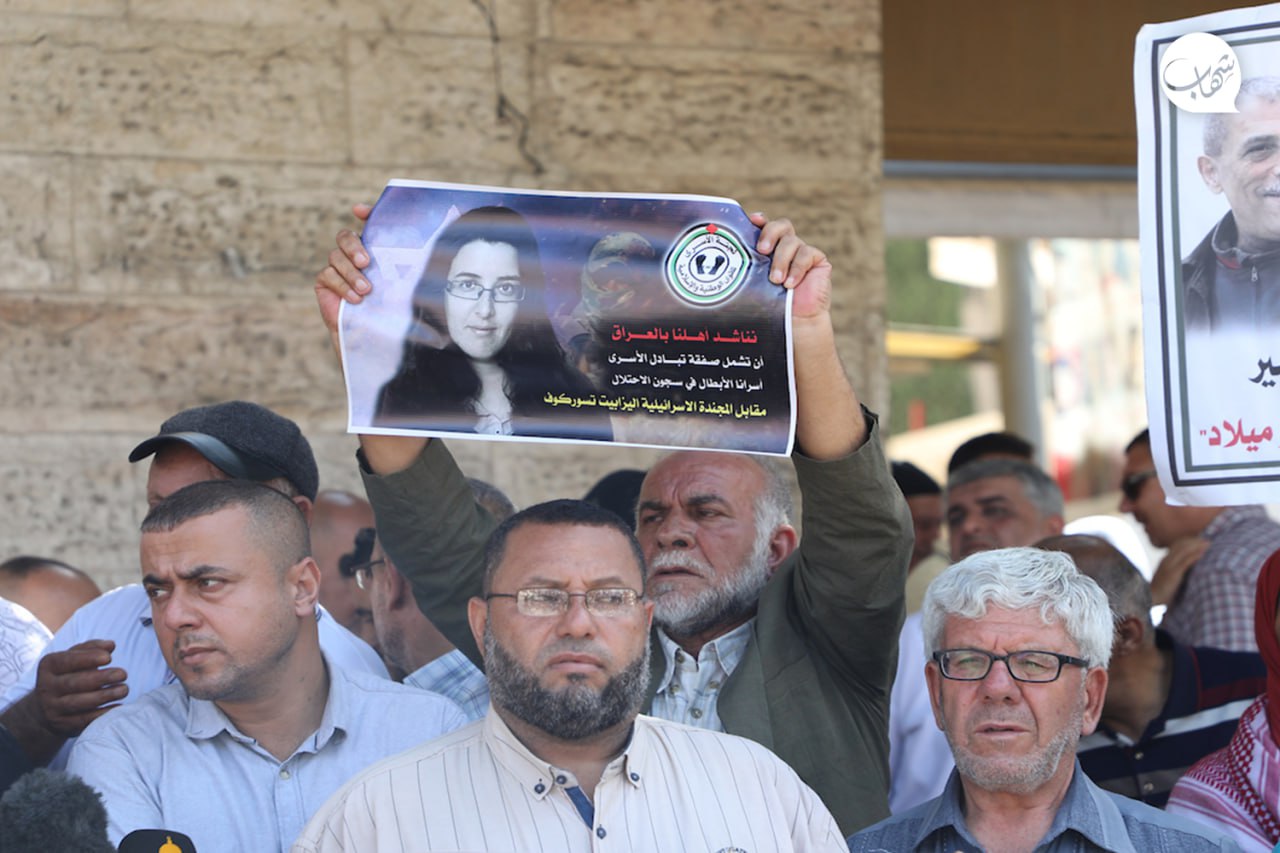 2023-07-18T16:03:18+00:00
Shafaq News/ A Palestinian prisoners association in Gaza called on Sunday for a prisoner swap with Israel to free Israeli researcher Elizabeth Tsurkov, who was abducted in Iraq in March.
The "Prisoners' Committee of the National and Islamic Forces in Gaza" organized a demonstration outside the Red Cross headquarters in the Gaza Strip with representatives of various political and Islamic figures and former prisoners.
Tsurkov, a 36-year-old Middle East analyst, was reported kidnapped by members of a Kataib Hezbollah, a Shiite military force affiliated with the Popular Mobilization Forces, while she was in Baghdad conducting research for her Ph.D.
The pro-Iran armed faction has implied it was not involved.
The coordinator for the Gazan prisoner committee, Zaki Dababish, said, "Our people in Iraq have captured the Israeli Elizabeth Tsurkov, a terrorist of the usurper entity, which has wreaked havoc in Palestine, Iraq and elsewhere."
Dababish added that 5,000 Palestinian prisoners "gave their life and freedom for Al-Aqsa and Jerusalem, in support of Islam and the Muslim nation, and they are the first line of defense in the face of the Zionist criminal machine."
"Our people in Iraq hold the most important key to the liberation of our prisoners, as [Tsurkov] can only be released in an exchange deal," he said.
The office of the Israeli Prime Minister Benjamin Netanyahu said that it holds Iraq accountable for Tsurkov's safety and fate. It accused Kataeb Hezbollah of holding her.