Legal Battle Against Erdogan: Lawsuit Challenges Turkey's President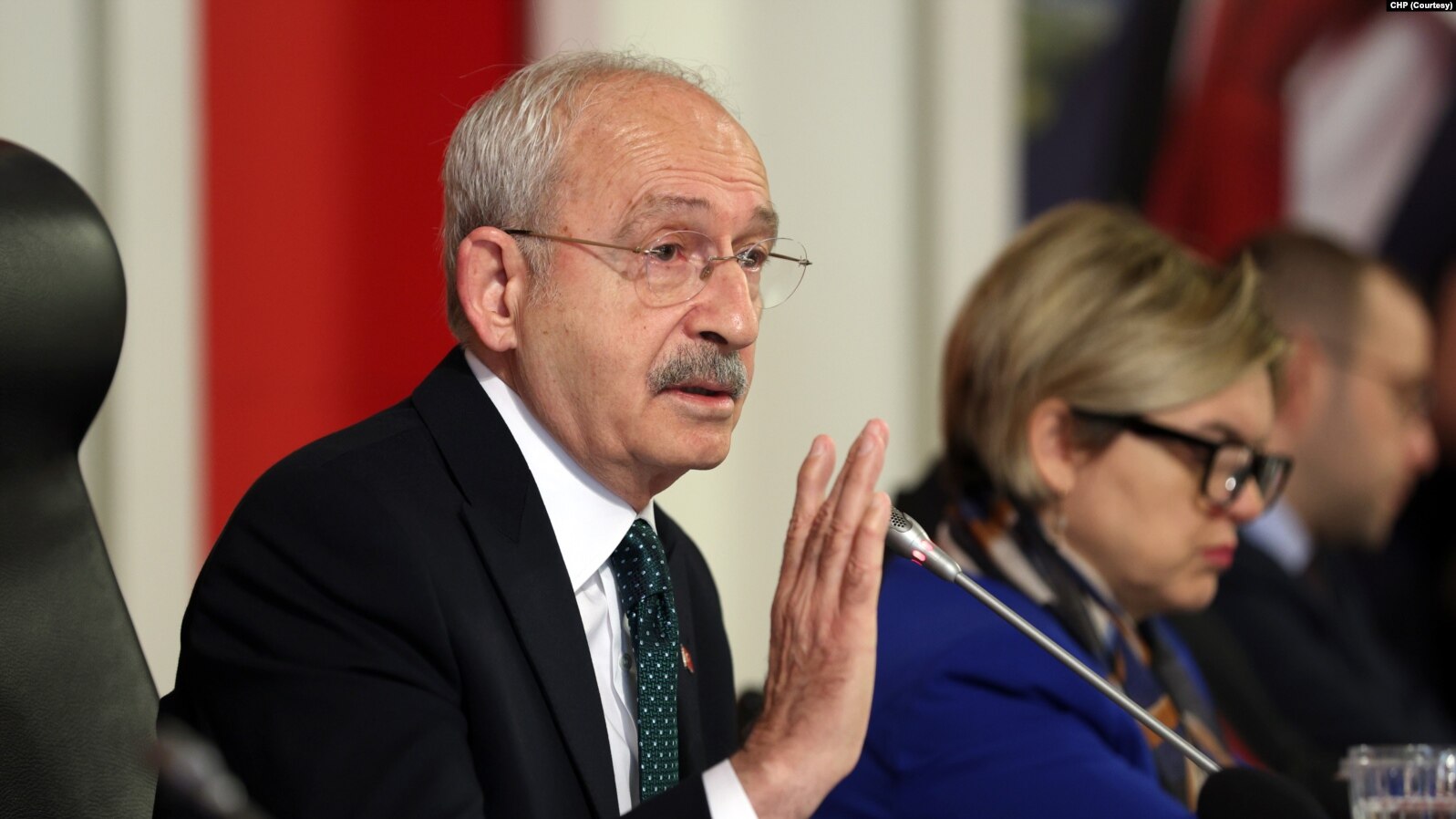 2023-05-24T20:08:14.000000Z
Shafaq News/ Opposition candidate Kemal Kilicdaroglu, running for the Turkish presidential elections, has filed a lawsuit against President Recep Tayyip Erdogan.
The lawsuit alleges that Erdogan used a "propaganda video" during his election campaign, falsely accusing Kilicdaroglu of having associations with the Kurdistan Workers' Party (PKK), which is designated as a "terrorist organization" in Turkey.
Kilicdaroglu's lawyer, Celal Celik, announced on Wednesday that the lawsuit seeks one million Turkish liras (over $50,000) in damages for the use of the alleged fabricated video in Erdogan's campaign.
Both Erdogan and Kilicdaroglu are set to compete in the second round of the Turkish presidential elections, scheduled for May 28.
Last week, Sinan Ogan, who finished third in the Turkish presidential election, has thrown his support behind the incumbent, Recep Tayyip Erdogan, for the off that.
On Monday, Ogan endorsed Erdogan at a news conference in the capital Ankara and said his campaign made nationalists "key players" in Turkish politics.
"We believe our decision will be the right decision for our country and nation," Ogan said, citing Erdogan's parliamentary majority as a reason for his decision.
"It is important that the newly elected president is under the same [leadership] as the parliament. [Kilicdaroglu's] alliance could not display sufficient success against the People's Alliance, which has been in power for 20 years, and could not establish a perspective that could convince us about the future."
The decision to back Erdogan was based on a principle of "non-stop struggle [against] terrorism," he added.
The announcement comes as Turks return to the polls on Sunday to decide whether Erdogan or the prominent opposition leader, Kemal Kilicdaroglu, will lead the country for the next five years.
In the first round of voting on May 14, Erdogan received 49.52 percent of the vote, falling just short of the 50-percent majority needed to secure an outright victory.
Kilicdaroglu, a six-party opposition alliance candidate, bagged 44.88 percent of the votes. Ogan finished third with 5.17 percent, prompting some analysts to call him a potential "kingmaker" in the run-off.