Iranian, Saudi ambassadors to Iraq discuss diplomatic relations enhancement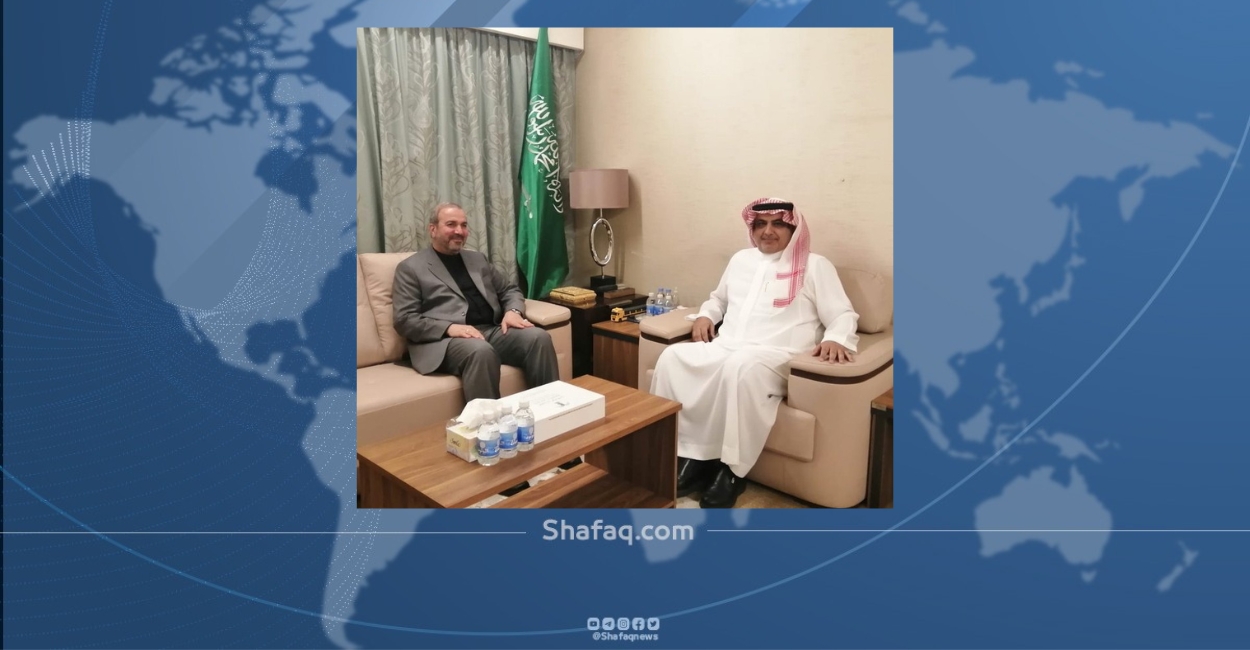 2023-08-20T15:58:26+00:00
Shafaq News / Ambassadors of Iran and Saudi Arabia to Iraq held discussions on Sunday aimed at strengthening diplomatic and economic ties between their countries following the normalization of relations.
The Iranian Embassy in Baghdad, tweeted that Iranian Ambassador Mohammad Kadhim Al Sadiq and Saudi Ambassador Abdulaziz al-Shammari met to deliberate on the "bilateral relations stemming from the sincere desire of the leaders of both nations."
Al Sadiq emphasized that "the Hajj and the Arbaeen pilgrimages provide opportunities for cooperation and strengthening bonds among Islamic nations."
Furthermore, al-Shammari considered the current conditions conducive to implementing joint economic projects under the backdrop of efforts for stability.
It is noteworthy that the Iranian-Saudi relations returned to normal through Chinese mediation after years of strain, media escalation, and political tensions between the two nations.