Iran's Quds Force commander visits Syria, underscores strong bilateral relations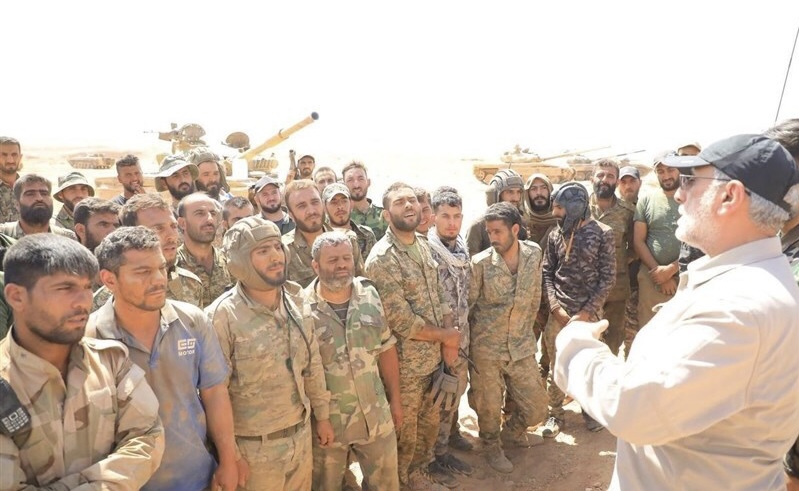 2023-09-22T06:49:24+00:00
Shafaq News/ The Commander of the Quds Force of the Iranian Revolutionary Guard, Brig. Gen. Ismail Qaani embarked on a significant visit to Syria, as the Iranian Tasnim Agency reported on Friday. During his visit, Qaani conducted inspections of operational areas and participated in joint military maneuvers between Tehran and Damascus.
The Iranian agency characterized the visit as "sensitive and important," highlighting Qaani's engagements with various officials, including military, security, and political figures in Damascus. Additionally, he examined operational zones and strategic locations.
As part of the visit, Qaani actively participated in joint military exercises between Iran and Syria, focusing on addressing challenges and security instability within Syria.
In a press statement made during the visit, Brigadier General Qaani emphasized that "the United States plays a central role in promoting corruption, chaos, terrorism, and conflicts in Syria and across the wider region and the world."
Qaani stated, "Syria and Iran share a fraternal relationship characterized by deep and comprehensive strategic ties. The Islamic Republic of Iran supports the Syrian people and their leadership as they confront various challenges."
The Iranian presence in Syria has had a significant impact on the Syrian civil war. Iran's support for the Syrian government has helped the government to maintain power and to prolong the war.
Tehran has provided the Syrian government with military advisors, weapons, and financial assistance. It has also played a key role in coordinating the actions of pro-government forces, such as Hezbollah and the Fatemiyoun Division.
There are several reasons for Iran's continued support for Syria. First, Syria is a crucial ally of Iran in the region, and Iran sees Syria as a bulwark against its regional rivals, primarily Israel. Second, Syria is a member of the so-called "Resistance Axis," a group of countries Iran considers friendly to its interests. Third, Iran has a significant economic stake in Syria and has invested heavily in the Syrian economy.