Drone Attack on Ammunition Depot in Crimea Triggers Evacuation and Suspension of Railway Traffic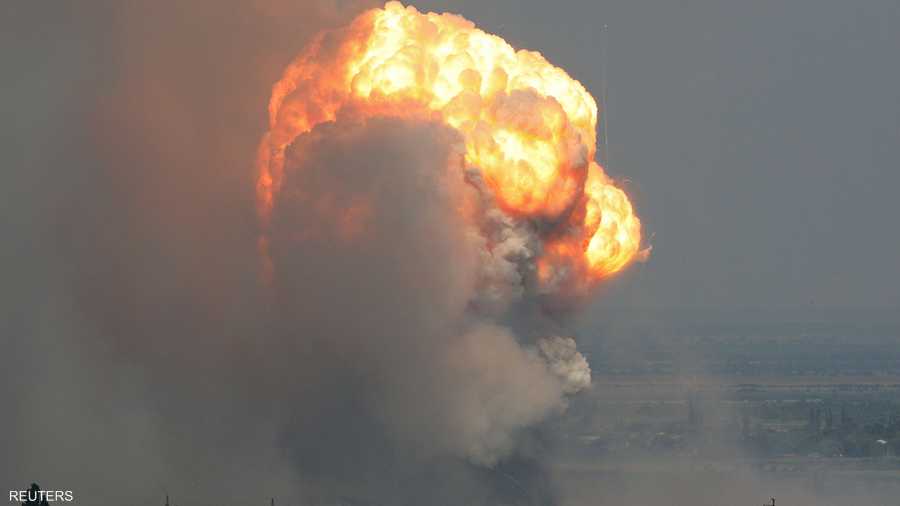 2023-07-22T20:20:57+00:00
Shafaq News/ Authorities in Crimea, annexed by Russia in 2014, announced on Saturday that a drone attack launched by Ukraine resulted in an explosion at an ammunition depot. Residents within a five-kilometer radius were evacuated, and railway traffic in the region was suspended.
Sergey Valeryevich Aksyonov, head of Crimea, revealed the details of the attack on the Krasnogvardeysky district, stating that the explosion occurred at the ammunition depot following the "enemy drone strike."
Aksyonov said the authorities decided to evacuate people within a five-kilometer radius of the depot, and railway traffic in Crimea was temporarily suspended to mitigate risks and ensure public safety.
Ukrainian President Volodymyr Zelensky previously referred to the bridge connecting Crimea to Russia as a military target, stating that it "brings war, not peace." His remarks implied that the bridge was a potential subject for attack due to its strategic significance.
On July 17, a series of explosions targeted the bridge, leading to the death of two civilians and causing damage that impacted its operation. The bridge, which had recently returned to full functionality after undergoing repairs following a previous attack in October 2022, suffered significant damage when a fuel tanker exploded, severely impacting a central section of the road.
The Kremlin promptly blamed Kyiv for the recent blast, with Russian President Vladimir Putin attributing it to an act of "sabotage" by the Ukrainian security services. Following the previous explosion in 2022, Moscow rapidly repaired the bridge to restore its functionality.