Arab diplomats to hold emergency meeting on Syria's return to Arab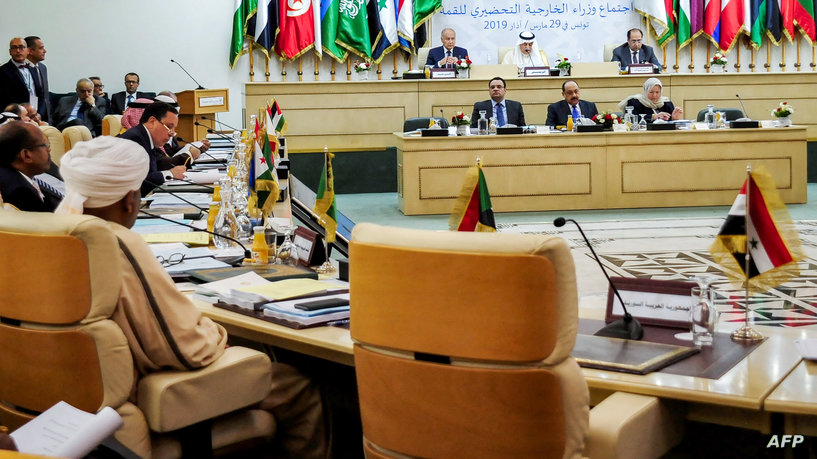 2023-05-06T16:28:15+00:00
Shafaq News/ Diplomats from Arab countries are set to hold an emergency meeting to discuss the developments in Sudan and follow up on the situation in Syria and the prospect of it returning to the Arab League.
The meeting is scheduled to take place Sunday, according to Gamal Rushdy, the spokesman for the Arab League.
It is expected to discuss the lifting of the suspension of Syria's seat in the Arab League and its participation in the upcoming Arab summit in Riyadh on May 19.
Various countries, including Saudi Arabia and Egypt, have opened up relations with Syrian President Bashar Al-Assad. Various foreign ministers have also visited Damascus in recent weeks.
Syria's membership in the 22-member Arab League was suspended in the early months of the war 12 years ago, and Arab countries later imposed economic sanctions, reported the Associated Press.
The conflict has killed nearly a half million people since March 2011 and displaced half of the country's pre-war population of 23 million.
Jordanian Foreign Minister Ayman Safadi told CNN that he believes there are enough votes among Arab League members for Syria to return to the organization.
The meeting in Cairo on Sunday by Arab foreign ministers will focus on restoring Syria's membership and comes at the request of Egypt and Saudi Arabia, said Rushdy, the Arab League spokesman.
When asked about the vote count, Rushdy said Arab League decisions are resolutions usually made by consensus, but each country has the right to submit its reservations.