President calls for change in Iraq's curriculum: indispensable or jumbling?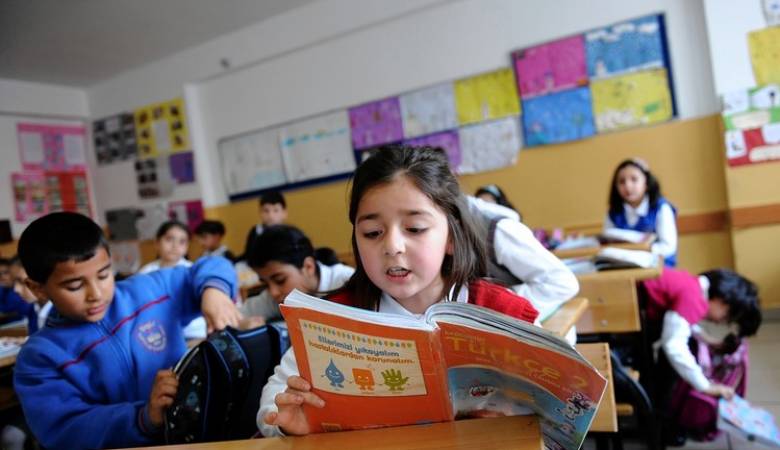 2023-02-05T20:33:21.000000Z
Shafaq News / President Abdul Latif Rashid's call to change the curricula in Iraq sparked controversy in academia. Some considered it an essential step to keeping pace with developments in the world. In contrast, others stressed that the continuous change of curricula confuses the educational process, especially when books are not prepared in time, and it also weakens the teaching methods.
According to a statement released by the Iraqi presidency, during a meeting with a delegation of scientists, innovators, and inventors at Baghdad Palace, Rashid called for changing the curricula at all stages, in line with the global changes.
He emphasized the need to adopt modern programs and plans that help prepare an educated generation that can serve the country in a variety of fields, "Totalitarian governments were the cause of the decline in the level of education in the country, and tireless efforts must be made to improve it and develop deliberate plans to change the curricula for all stages."
In this regard, Ministry of Education spokesman Karim al-Sayed remarked, "Curricula are always subject to review to keep pace with all necessary changes. Also, the ministry has procedures and policies related to updating curricula, especially since some curricula have evolved into a common global framework, co-authored with relevant and specialized entities. In addition, some curricula are subject to international reviews, such as science, mathematics, and others."
He added, "The ministry also works with the relevant institutions and authorities and adapts swiftly and flexibly to curriculum updates and modifications. The Ministry respects all invites, whether from the President of the Republic or any other party involved in this topic, and it is its responsibility to adjust as needed."
In an interview with Shafaq News Agency, a member of the Parliamentary Education Committee, Sabah Habib, confirmed that "the committee held a meeting a month ago to discuss the curricula, and recommendations were made to the opinion body in the Ministry of Education to change some subjects for all stages," adding that "it is also possible to add some other curricula for different grades."
Abdul Amir Rabbat, an advisor to the governor of Babel for education affairs and educational supervisor, said, "The president's call to change the curricula is a reality, as all subjects need either to be changed or updated because we live in an advanced and accelerated world, so we need to keep pace with these rapidly changing events."
He continued, "The majority of curricula, from primary to university level, need to be revised or updated. Moreover, the Ministry of Education decided earlier to develop a new curriculum, which is ethics, and introduce it to the first grade of primary school next year. Therefore, all curricula need to be updated and changed so that we can keep pace with developments in the world."
It is noteworthy that on February 23, 2022, former Minister of Education Ali al-Dulaimi stated that the Ministry of Education intended to develop "ethical education" for all educational stages, "The ministry is committed to beginning the writing of an ethical education text for all levels of education. Its primary goal will be to implant moral principles and values in society."
On the other hand, according to social researcher Warda al-Khatib, "the continuous change of curricula leads to confusion in the educational process, due to several reasons, the first of which is that the curriculum will be weak because it would be introduced at the start of the school year without a proper review, especially in terms of adaptability of children and teachers themselves. They will not be prepared for it, and it would not be taught correctly."
Al-Khatib added to Shafaq News Agency, "Many parents suffer from their children's inability to comprehend the curricula due to the constant change in them, especially in the primary stages. The new curriculum must thus be offered to specialized researchers over the summer break in order for teachers to receive proper training and convey them to students to achieve the best educational results."
Esraa al-Nasrawi, an educationalist, said, "Changing or adding to the curricula typically impacts the educational level, whereas Warda al-Khatib pointed out - it always comes late. Instead of changing them during the summer break, so that books can be distributed to students at the beginning of the school year without any obstacles, we see that changing the curricula comes at the beginning of the school year, resulting in a significant shortage in providing them to all students, forcing some of them to buy them from bookstores."
She continued, "On the other hand, it is better for individuals in charge of modifying curricula to be specialists in order to keep up with changes in the world and technology. Sometimes, after updating the curriculum, we discover that it is lacking in many areas, and other times, some topics have been corrected or added to. Therefore, more light must be shed on this matter."
In addition, she emphasized the need for "adding new curricula such as the patriotic education book, as it is an important book that teaches the student the meaning and significance of the homeland, as well as the family education curriculum, which was specifically designed for girls' schools, to teach them cooking and some handicrafts, as well as explain some things about the family."