In the economic capital.. "Tardiness and Failure" steal the glimmer of hope from the patients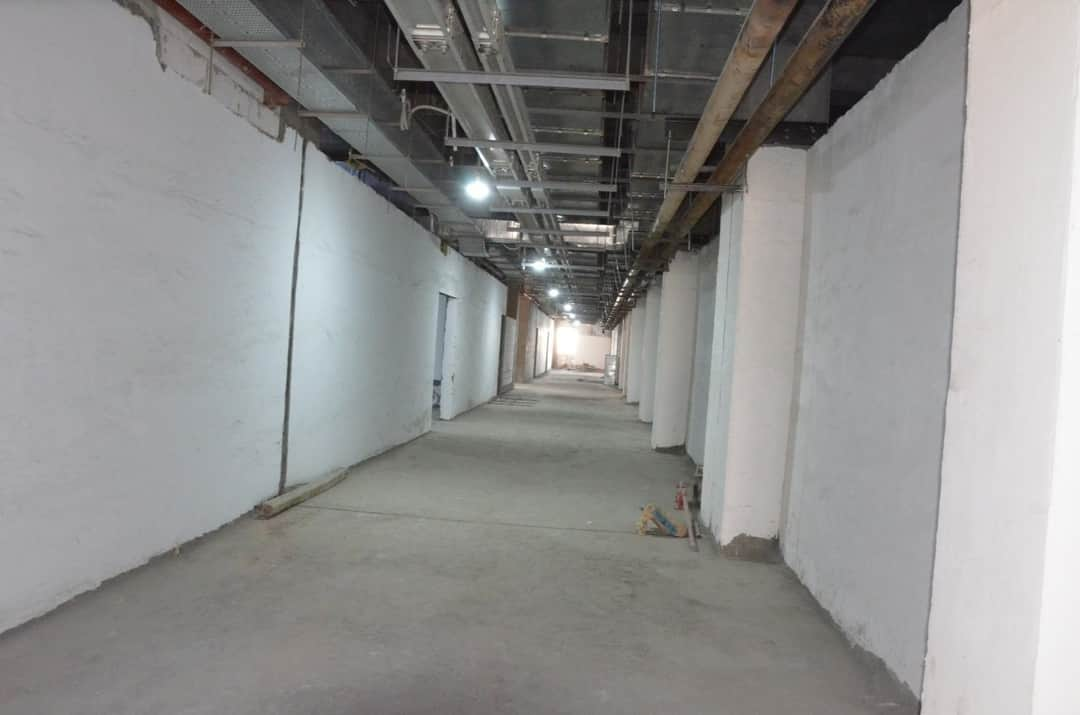 2020-08-02T13:57:19+00:00
Shafaq News / Iraq's economic capital –as classifies by some- suffers from major health problems, as evidenced by the incompleteness of many health projects; including hospitals in many districts, that many patients lost any hope for treatment.
Today, in the southern Iraqi district of Abu Al-Khaseeb, some citizens reveal the deterioration of the hospital project -which has been going on for many years without completion.
Abu Yasser, a resident of Al-Khooz river region, told The Shafaq News agency that The District of Abu Al-Khaseeb has significant financial resources –least of which is the port of Abu Flus, and yet, the district suffers from major problems; including the deterioration of the health situation.
Abu Yasser continues, "The district -like the rest of the northern districts- suffers from major corruption in the health sector; that forces citizens who seek treatment to travel outside Iraq or go to private clinics in other Iraqi provinces".
Abu Hussein Al-Musawi, a resident of Al-Akwat region in Shatt Al-Arab district, told Shafaq News agency, "there is a health project that is supposed to be done by the previous local government, if you happen to visit it, you will find nothing but an unmarked desert; this gives no hope to the patients in the district, which is considered an important districts for being adjacent to the Shalamja border crossing -through which billions of dollars enter every day, and yet does not have a hospital to treat its patients".
Abu Hussein adds, "This indicates the government's failure to address the health crisis, as well as its inability to find solutions to establish a hospital for Shatt Al-Arab's district".
Abu Akram, a resident of Al-Zubair district (located in the west of Basra) said, "the district needs many health projects, as it is affected the most by the oil extractions.. Yet many health projects are delayed for no apparent reason -including the Turkish hospital project, and we do not know why this confusion by officials in not interrogating or holding accountable those who fail to set up hospitals".
In a similar context, Mahdi Al-Tamimi, director of the Office of the High Commissioner for Human Rights (OHCHR) in Basra, called for a special hospital for various diseases other than COVİD-19, as well as for the Turkish hospital to be handed over to local authorities in the province.
Adding that there are many medical conditions that need to have urgent solutions, and pointing out that, "the Department of Health has made many promises, with implementing none so far".
Al-Tamimi calls on medical staff in Basra to establish a project of mobile medical clinics to complete their humanitarian project in the treatment of patients, pointing out that such projects exist in various Arab countries to help patients and look after the destitute families.
For his part, Deputy Governor of Basra, Dirgham Al-Ajuadi, told Shafaq News agency that the visits to health projects are not new as there are many failed health projects; despite their importance and complexity -especially the local ones, which has been slow to implement; pointing out that, the frequent visits to the hospital of Abu Al-Khaseeb's district is an example of this, which has been going on for a long time without completion.
Al-Ajuadi added, "The implementing company is working slowly and has been directed to work with three shifts -morning, evening, and night- as it is not possible to delay the projects of hospitals in the province".
Al-Ajuadi confirms the existence of "unqualified companies implementing health projects in Basra province", noting, "the current government received these failed projects from the previous one, as most of these projects were stalled because of the previous government's dealings with companies that are unable to implement health projects".