Kurdistan: new instructions to fight Covid-19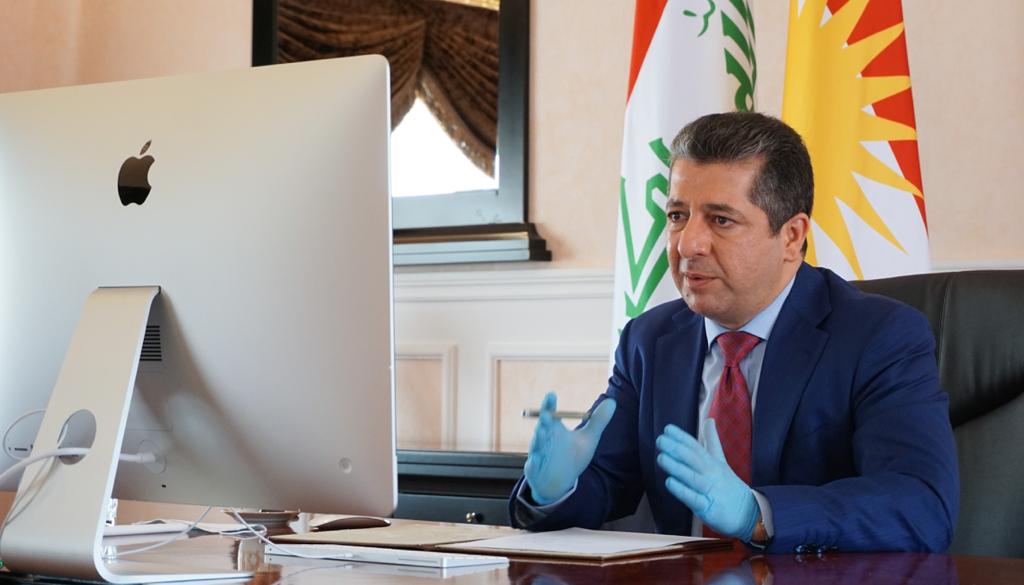 2020-06-10T20:37:02+00:00
Shafaq News / The Higher Ministerial Committee in charge of the fight of Covid-19 in Kurdistan Region, issued instructions aiming to restrict the spread of the pandemic, in a meeting today, Wednesday.
In a statement received by Shafaq News agency, the committee said that the meeting was held under the supervision of Prime Minister Masroor Barzani, via video conference, and the presence of the Prime Minister representative Qubad Talabani and the relevant ministers, to discuss the latest updates of the outbreak in the region.
After discussions, exchanging opinions and assessing the health situation, the Committee issued the following instructions:
1- Continued implementation of precautionary measures and quarantine, providing health services and medical care to patients and tourists, intensifying health awareness campaigns.
-2 Wearing masks will be obligatory in all governmental and public facilities and securing these institutions for visitors, emphasizing that zero tolerance will be shown to those who violate the measures.
-3 Allocating five billion dinars to the Ministry of Health, to be distributed among healthcare institutions in the region.
-4Healthcare product Factories, including masks and other products, will be provided facilities, in order for their products to be provided to the citizens with the most appropriate prices and quality.
5-Granting the Ministry of Health the authority to expand laboratory services and establish a new and appropriate mechanism to diagnose patients suspected to have Covid-19; after securing all requirements and services, and checking the quality through the direct supervision of the ministry and its specialized laboratories.
6-The Ministries of Health, Interior and the Department of Foreign affairs should communicate with the concerned authorities in the Iraqi government, WHO offices in Iraq, Kurdistan Region, embassies, consulates, diplomatic missions and representatives of countries and international organizations, in order to support Kurdistan Region's efforts to combat the pandemic.
7-Continuation of applying the curfew in all the governorates and administrative units, tightening the precautionary measures between Kurdistan Region and Iraqi governorates, directing the ministries of Peshmerga and Interior to regulate the duty hours of the Peshmerga and Asayish employees and the Internal Security Forces; especially those who reside outside the governorates they work in. Taking into consideration that the same procedures will be taken in other ministries and institutions.