Masoud Barzani, Boris Johnson call for a constitutional approach to Erbil-Baghdad disputes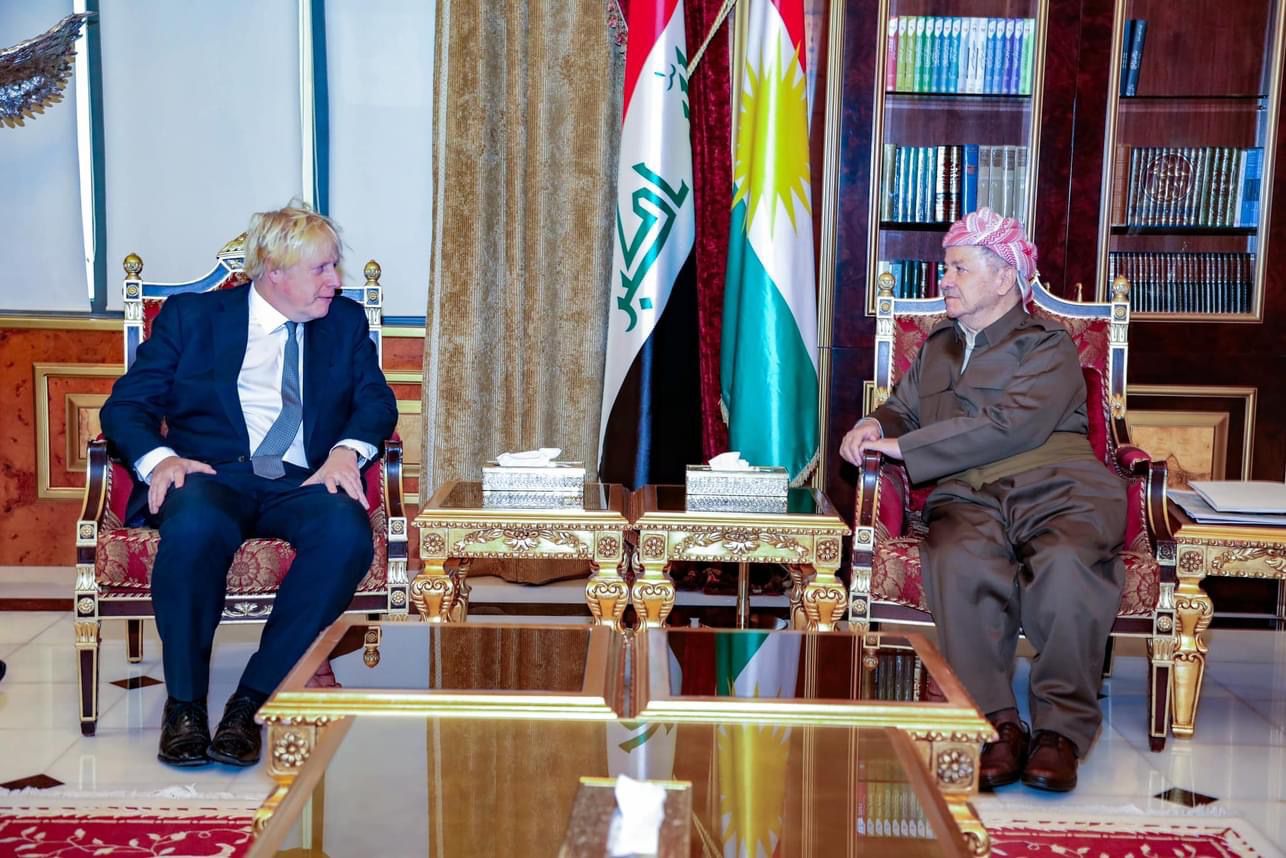 2023-11-20T17:01:31+00:00
Shafaq News/ The President of the Kurdistan Democratic Party (KDP), Masoud Barzani, and former British Prime Minister, Boris Johnson, on Monday called for resolving the outstanding issues between Erbil and Baghdad in accordance with the Iraqi constitution.
The two met in Dohuk, the capital of the Kurdistan region, according to a statement by the Barzani Headquarters earlier today.
Johnson expressed his pleasure at meeting Barzani and praised his role in fighting terrorism and his presence on the front lines of the war. He also commended the "friendship between the United Kingdom and the Kurdistan Region."
The former prime minister stressed the need for "continued cooperation and mutual support between the two sides to continue bilateral relations."
For his part, Barzani thanked Britain for its role in fighting terrorism, which he said still poses a threat as an ideology. He also pointed out that "ISIS still threatens the security and stability of the region."
On the relations between the federal government and the Kurdistan Regional Government, the two sides agreed that "all issues should be resolved in accordance with the constitution and the principles of consensus, balance, and partnership."