Kirkuk protests escalate: President Nechirvan Barzani condemns violence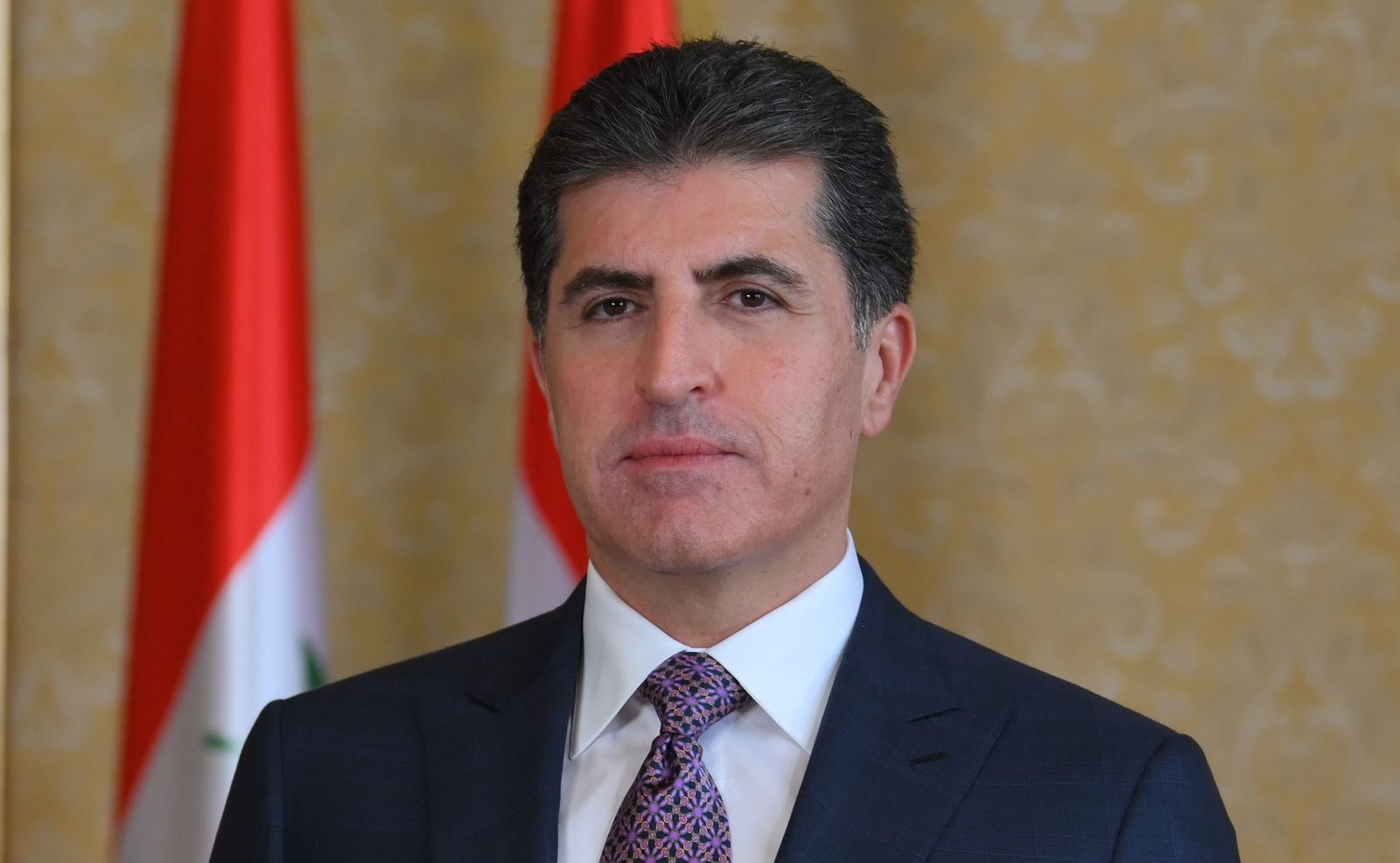 2023-09-02T20:15:26+00:00
Shafaq News/ Kurdish President Nechirvan Barzani sternly condemned the ongoing illegal activities in Kirkuk Governorate, which has been gripped by tension for a week, and expressed deep concern over the deteriorating situation.
In a statement, President Barzani decried the closure of the Erbil-Kirkuk road over the past six days as an "unlawful act" that the governorate administration had regrettably not prevented. He emphasized that Kirkuk requires the "strict application of the law and the constitution rather than unlawful actions."
"The failure to end these actions by the governorate administration has had a detrimental impact on the lives of citizens in general," President Barzani lamented. He highlighted that Kurdish citizens also protested against the road closure. Still, their "peaceful demonstration had been met with force, leading to a young man's martyrdom and several others' injuries."
"While we closely monitor the situation with concern, we strongly condemn the shooting of civilian demonstrators," President Barzani declared. "The security tensions in Kirkuk seriously threaten coexistence, security, and stability."
President Barzani stressed that the concerned authorities in Kirkuk are responsible for taking immediate measures, and security forces must protect all components of the governorate without discrimination. He called for the perpetrators of the violent acts to be brought to justice.
A medical source in Kirkuk Governorate reported on Saturday that the death toll from the attack on Kurdish demonstrators protesting against the closure of the Kirkuk-Erbil road had increased. The source told Shafaq News Agency that one wounded person had succumbed to their injuries, raising the death toll to two in the aftermath of the violent incident.
The security situation in Kirkuk remains highly precarious. The protracted closure of the Erbil-Kirkuk road, which ignited the ongoing unrest, has significantly disrupted the region's daily life and economic activities.
In response to the worsening crisis, the Kirkuk Police Command imposed a comprehensive curfew throughout the governorate. Residents have been urged to stay indoors to prevent further violence and unrest, with security forces maintaining a heightened state of readiness to ensure citizen safety.
This evening, the Iraqi Army Chief of Staff, Lt. Gen. Abdul Amir Yarallah, arrived in Kirkuk for a security assessment.
Kirkuk, located in northern Iraq, resides in the disputed territories and has a diverse population comprising Kurds, Arabs, Turkmen, and Christians. The city's security status has recently been complex and volatile, marked by clashes between ethnic and political groups. The status of Kirkuk remains disputed, with the Kurds considering it part of their autonomous region, while the Iraqi government asserts it as an integral part of Iraq. The United Nations has proposed a referendum to determine Kirkuk's status, but no consensus has been reached on its terms.