Reconstruction efforts in Iraq's north refineries aim for 150,000 bpd by end of 2024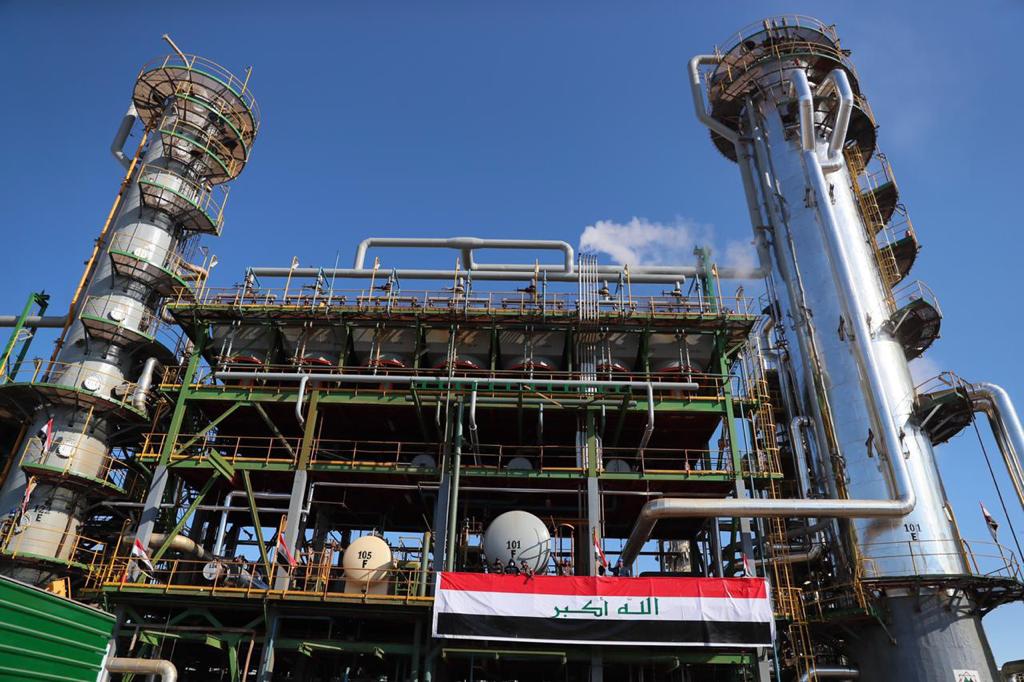 2023-08-15T17:35:49+00:00
Shafaq News/ On Tuesday, the Iraqi Minister of Oil, Hayan Abdul-Ghani, announced the ongoing progress in the reconstruction and rehabilitation of the North Refineries within the Al-Sumud complex in Baiji. With a projected capacity of 150,000 barrels per day, this significant endeavor is expected to be completed by the conclusion of 2024.
In a statement, Abdul-Ghani emphasized the focal role of the refining sector, garnering direct oversight from Prime Minister Muhammad Shia'a al-Sudani. He highlighted the strategic significance of revitalizing and operating the North Refineries, as it bolsters national production across various petroleum products, including gasoline, kerosene, liquid gas, and naphtha.
"The ministry is dedicated to restoring the Al-Sumud complex to its prior production levels, thereby ensuring the supply of petroleum products to citizens, industries, and electricity generation stations," Abdul-Ghani stated.
The Undersecretary for Liquidation and Distribution Affairs, Hamid Yunis, detailed the comprehensive campaign launched in May to rehabilitate and reconstruct the North Refineries saying that this initiative, undertaken in alignment with government programs and under the direct directives of the Prime Minister.
Yunis noted that the refining capacity of the Al-Sumoud complex in Baiji stands at 120,000 barrels per day.
Yunis underscored, "The ministry's reconstruction plans for the North Refineries rely on national efforts and available capabilities, following extensive damage of over 90%. We are optimistic about achieving completion within an accelerated timeframe, no later than the end of the upcoming year, building upon our successes in the reconstruction of the Saladin 1 and 2 refineries, as well as the Azmara unit project with a capacity of 20 thousand barrels per day."
Adnan Muhammad Hammoud, General Manager of the North Refineries Company, highlighted the phased approach in the rehabilitation process, explaining, "The initial phase of the project encompassed debris removal and the replacement of damaged components resulting from terrorist activities. Subsequently, the project moves into its second phase, involving comprehensive maintenance, rehabilitation, and reconstruction."