Iraq: Railways with Iran and Kuwait are not on the table right now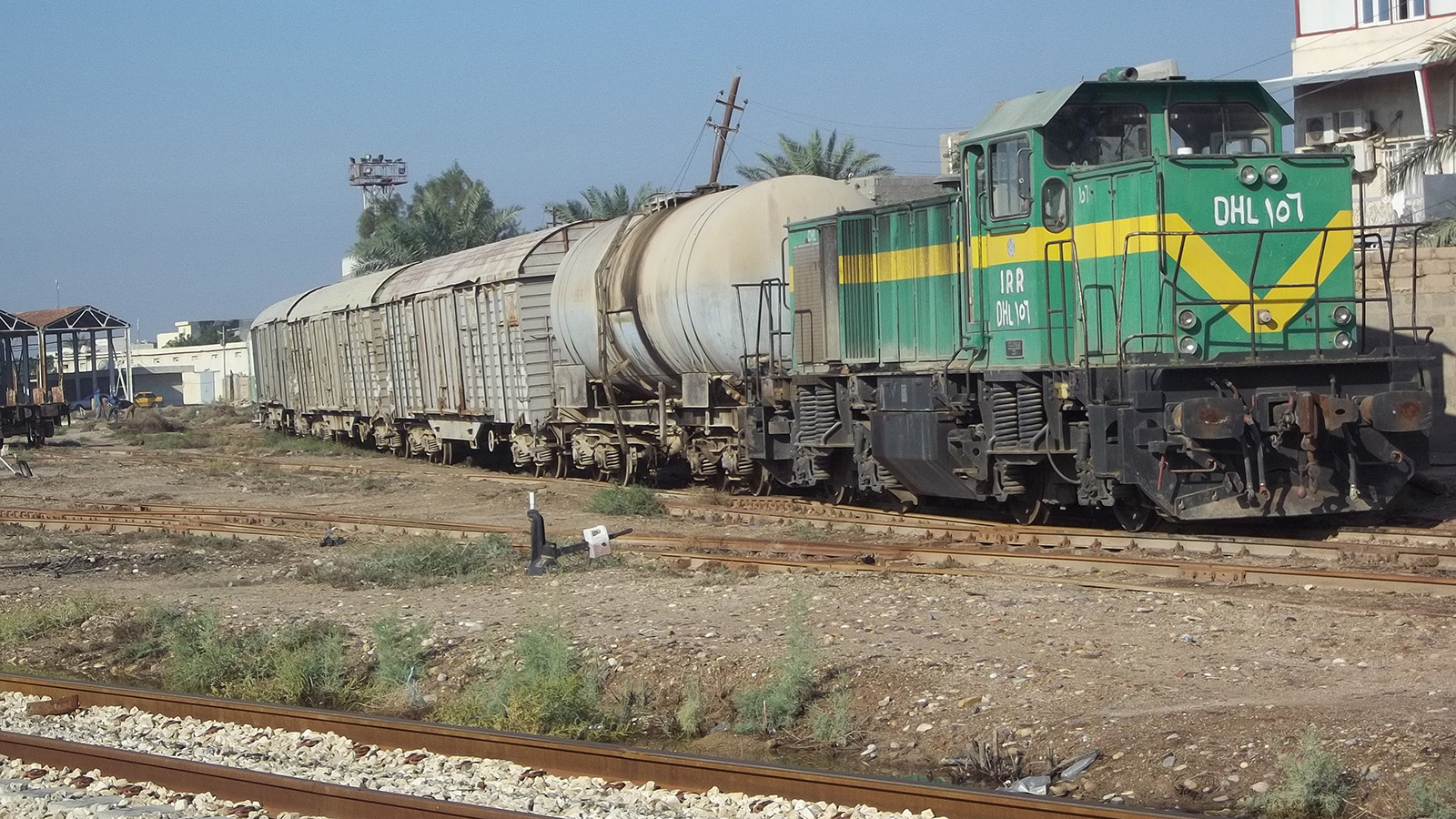 2020-08-30T16:52:46.000000Z
Shafaq News/ The General Company for Iraq Railways announced on Sunday that the rail link with Iran and Kuwait is not proposed at the present time.
The rail link project with Iran included the construction of a 32.5 km railway that starts from the city of Basra and ends near the Shalamcheh border crossing, while Kuwait is seeking to implement a similar project to Basra.
The company said in a statement received by Shafaq News agency , "As a government company and one of the Ministry of Transport formations it always seeks to upgrade its level, maximize its resources and convert it into a profitable company in a similar fashion to the rest of the Ministry's companies by exploiting the railway network that extends to most regions in Iraq and opening new marketing outlets".
"Considering the negative impact of Mubarak Port in the State of Kuwait on the Iraqi navigation and the incompletion of the construction of the port of Faw, the company clarifies that the issue of the rail linking with the States of Kuwait and Iran is not on the table at the present time and the job of the General Railway Company is purely technical and professional", the statement continued.
The company affirmed that, "linking with neighboring countries is a sovereign decision that falls under the authority of higher political parties represented in the Council of Ministers and the Parliament in Iraq", noting that, "there is no agreement to connect the railways with Kuwait and what exists is only studies".
"With the Iranian side, there is a memorandum of understanding signed during the previous period of the government to link with Iran. However, it was not put into action and not included in the investment platform usually approved by the Ministry of Planning", the company added.