Iran bombs Kurdish party headquarter in the Region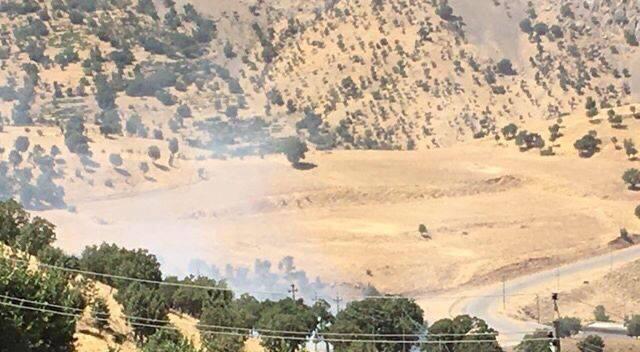 2020-08-03T11:19:42.000000Z
Shafaq News / On Monday, Iran bombed the headquarter of a Kurdish party opposed to Tehran, inside the Kurdistan Region of Iraq, but the size of the losses was unclear, according to eyewitnesses.
The witnesses told Shafaq News that Iran had bombed the headquarters of the Iranian Kurdistan Democratic Party in Smilan district, north of Erbil Governorate without indicating if the bombing was artillery or by drone.
Witnesses confirmed that the Iranian shelling is still continuing and targeting areas in the Bradost region of Erbil, and material damage was seen.
Witnesses also reported that Turkish air fighters, in turn, bombed the villages of Khulifan, Soran, the Khwakurk region and Kilrush in the Bradost area.
Turkey and Iran have intensified the bombing of border areas in the Kurdistan Region since last June, leaving casualties and material losses, and the two countries say they are targeting Kurdish fighters opposed to Ankara and Tehran.
The Kurdistan Regional Government has repeatedly condemned the bombing, and called on all parties to keep the region away from its conflicts.