Trump informs Saleh of America's aspiration for new economic and security relations with Iraq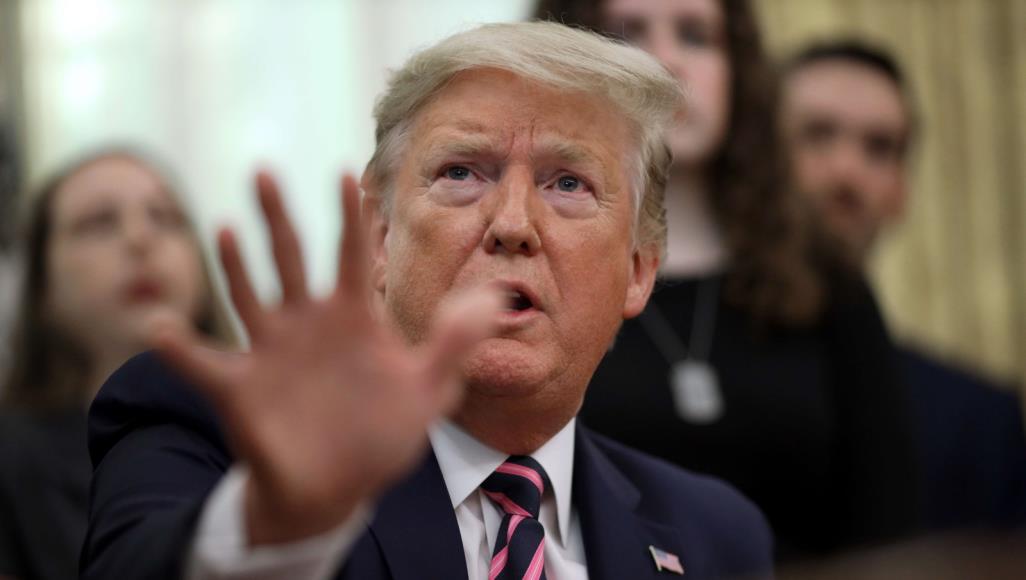 2020-03-21T12:07:46+00:00
Shafaq News / U.S. President Donald Trump has told his Iraqi counterpart, Barham Salih, that Washington wants to build security and economic ties with Baghdad.
A statement of the media office of the Presidency of the Republic of Iraq, reported to Shafaq News, stated that "President of the Republic Barham Saleh received today a congratulatory message from the President of the United States of America Donald Trump on the occasion of Nowruz, adding that" Trump expressed in his telegram his congratulations on the occasion of Nowruz holidays, We wish the Iraqi people stability and peace. "
Trump said, according to the statement, that "America and Iraq have made progress in combating ISIS terrorist gangs," stressing "his country's desire to build security and economic relations with Iraq in a manner that enhances cooperation and serves the common interests of the two countries."
A senior State Department official said on Friday that the United States was "very disappointed" over the performance of the Iraqi government in implementing its commitment to protect the US-led coalition forces in the country.
The Iraqi government has informed the United States that Baghdad will conduct a thorough investigation and bring to justice the persons responsible for the missile attack that occurred last week that killed two American soldiers and one British soldier.