The US military starts a fortification campaign in Ein al-Assad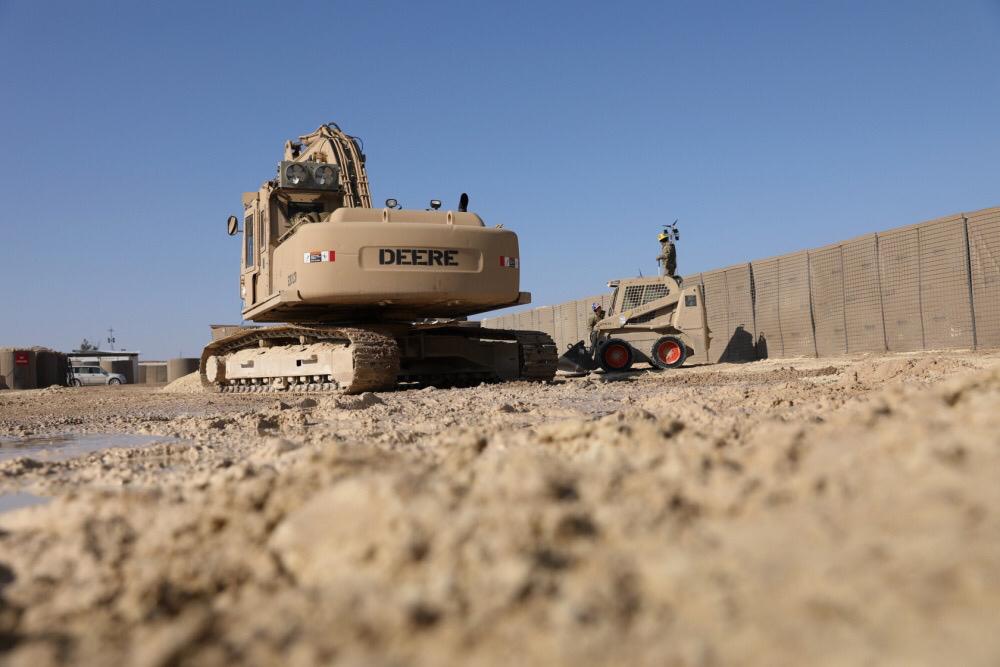 2020-01-28T11:58:00+00:00
Shafaq News / The US military announced new fortifications for Ein al-Assad western Iraq, that recently faces strikes by Iranian missiles.
Ain al-Assad base in Anbar province, southern Iraq, is considered one of the most important air bases in Iraq, where hundreds of soldiers are stationed and it was highlighted today after the Iranian strike.
The military said that a group of American soldiers are improving the basic fortifications at the Assad Air Force Base in Iraq, which is hosting a US military camp.
"The site crew continues to fortify the defenses at the Assad base because of the recent Iranian ballistic missile attack targeting the base," the US military added.
It should be noted that the Iranian Revolutionary Guard launched strikes at the dawn of January 8 on the base of al-Assad, which includes American soldiers, while the Pentagon said that more than 12 ballistic missiles targeted the bases of Ein al-Assad and Erbil, where American forces are stationed.
In recent years, the American military deployment in Iraq has been strengthened through several military bases, with 5,200 American soldiers deployed throughout Iraq.
In addition to Ain al-Assad base, there is also Harir base in Erbil, Kurdistan Region and Balad base located in Salah al-Din Governorate, which is the headquarters of the F-16 aircraft.
There are also two bases in Sulaymaniyah, bases at Baghdad International Airport and Qayyarah, south of Mosul city and other bases in Kirkuk, Sinjar and Atrush.