Saleh and Hussein arrive to the region's cabinet and meet Barzani and Talabani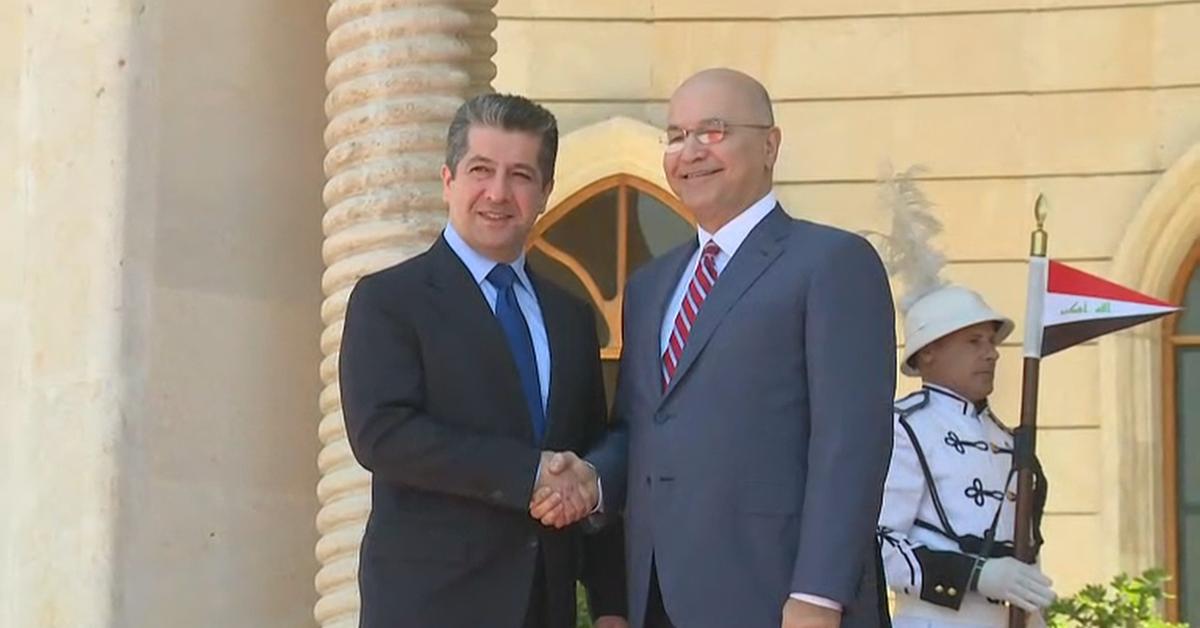 2019-09-18T11:18:54+00:00
Shafaq News/ The Iraqi President , Barham Saleh and the Minister of Finance , Fuad Hussein arrived on Wednesday to Kurdistan Ministers of Council's building.
The President of the Government of the region, Masrur Barzani and his deputy, Qubad Talabani accompanied by a high-level delegation welcomed Saleh and Hussein.
 A meeting described by informed sources as "important" between the two sides to discuss the differences and outstanding issues between Erbil and Baghdad was held, especially the financial budget for 2020 and the share of the region.
Saleh and Hussein arrived on Tuesday afternoon in the city of Erbil and was received by the President of the region, Nechirvan Barzani.