Potential attacks might take place, Iraqi forces hunt down ISIS in two provinces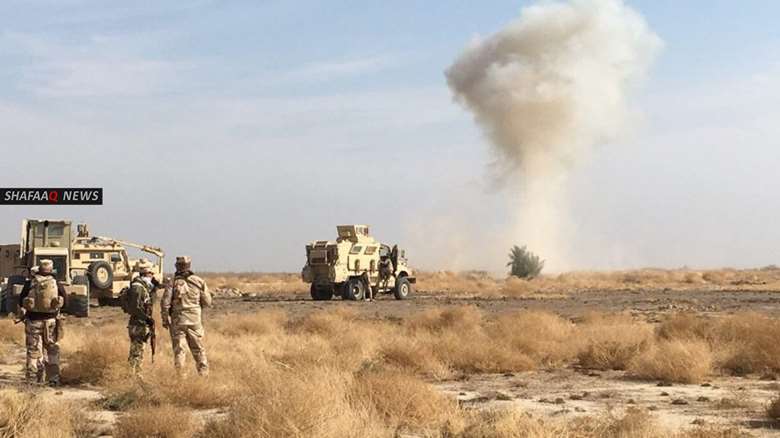 2020-05-07T12:11:16+00:00
Shafaq News / Security sources said on Thursday, that large-scale security operations were launched in Diyala and Kirkuk to track Islamic State (ISIS) elements and secure the security areas from possible attacks.
"Police and army forces launched a security campaign in al-Waqef area" 25 km northeast of Baquba "between the Al-Abara and Abi Saida areas," noting that "the aim of the operation is to end the presence of any ISIS dens in those areas and prevent any new terrorist attacks," a police source told Shafaq News.
He added that "the results of the operations will be announced later."
In Kirkuk, the police and army forces conducted extensive searches in Riyadh and Al-Rashad sub-districts of Al-Hawija district, southwest of Kirkuk, to pursue ISIS militants and secure hotspots from any terrorist attacks.
"The operations include combing and clearing the areas around the areas of Rashad and Riyadh, due to the presence of activities and movements of ISIS elements in those areas," A security source in Kirkuk police also told Shafaq News.
"The security forces have taken full control of the south-western districts of Kirkuk and have not witnessed any terrorist incidents for more than two years," The source confirmed.
Diyala, Kirkuk and Salahuddin provinces have witnessed in the past ten days a series of armed operations targeting security and military sectors, the most violent of which was Mekeshifiya district attack in Salahuddin  Governorate, which left more than 10 people dead.