Joint operations start to withdraw army from Sadr City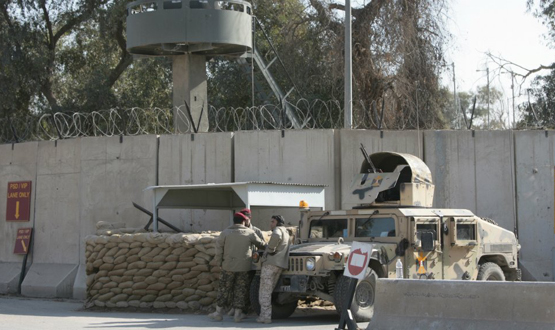 2019-10-07T10:36:46+00:00
Shafaq News/ The Joint Operations Command, the highest military authority in Iraq has announced on Monday that it started to withdraw according to army units from Sadr City, eastern Baghdad after a bloody night in which a number of demonstrators were killed and dozens were wounded.
"We have begun withdrawing army units from Sadr City and replacing them with troops from the Interior Ministry," the Joint Operations Command said in a statement.
"Dealing with and protecting citizens is a responsibility and obligation of all our security forces," the statement said, adding that any excessive use of force with citizens is not allowed.
The Prime Minister and the Commander-in-Chief of the Armed Forces ,Adel Abdul Mahdi has ordered on Monday to withdraw all army units from Sadr City eastern Baghdad and replace them with federal police.
Clashes took place in Sadr City, Baghdad, on Sunday evening, where a medical source told Shafaq News on Monday that the number of those clashes rose to 15 dead and 40 wounded among the demonstrators.